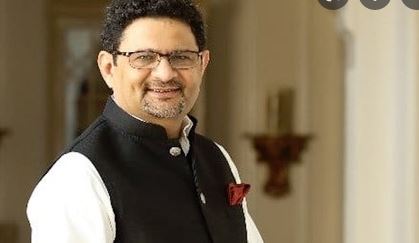 ISLAMABAD, Sep 03 (DNA): Finance Minister Miftah Ismail has said that
carrying a begging bowl everywhere is not true freedom.
Criticizing PTI chairman Imran Khan on Saturday, he said that the
Quaid-e-Azam gave the real freedom and now there is no need of Imran
Khan.
"Have you (Imran Khan) not asked the IMF that they will increase the oil
price after the failure of the no-confidence motion? How can someone
make a phone call to stop the IMF deal? Have you not increased the
foreign debt by Rs19,000 billion?" he questioned.
The minister said that the nation will not pardon Imran Khan if he wants
to do politics over these issues. "Shehbaz Sharif has not allowed the
oil shortage for a single day. The government is paying Rs25,000 to four
million flood victims," he added.
He said that the government would allow the industries to import cotton
after the washing away the cotton crop.
He said the PTI government took 79% of the external debt out of the
total debt taken in the country's history, he said.
The finance minister said, during the PTI tenure, Pakistan's imports
jumped up to US$80 billion while the trade deficit reached $48 billion,
which is a record in the country's history.
Miftah wondered how PTI could talk about real freedom without achieving
economic self-sufficiency. He said that former finance minister Shaukat
Tarin's today's press conference differs from the facts.
Miftah said that the former PTI government was leading the country
towards default and the Muslim League government under the leadership of
Prime Minister, Muhammad Shehbaz Sharif saved the country from
bankruptcy.
The minister said "we have saved the country from a situation like Sri
Lanka, where petrol and gas are blacking out". He said that PTI made
agreements with the IMF to make electricity and oil more expensive, the
effect of which continued even during our government's tenure.
The minister criticised the PTI's role, claiming that the country was at
a critical juncture following the floods while the PTI was preoccupied
with politics, altering national interests.
Miftah said that former Prime Minister Imran Khan did not fulfil any of
his promises, including the construction of 5 million houses.
The finance minister insisted that the government was distributing Rs
25,000 to each of the 4 million flood-affected families, at a cost of Rs
70 billion overall. He said that cotton, sugarcane, and date crops had
been destroyed in Sindh province.
He said that the government will import tomatoes and onions from Turkiye
and Afghanistan, adding that inflation will be controlled in the next
couple of months.
Miftah Ismail said that PTI was investing $25,000 per month in lobbying,
which is against the national interest in the current situation.