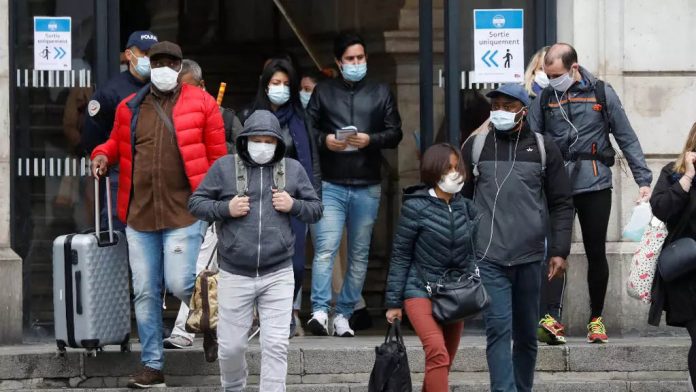 PARIS, MAY 11 – France has cautiously begun to lift its lockdown, with millions back in work after eight weeks of restrictions.
Shops are reopening, many pupils are returning to primary schools, and people will not need travel certificates when they leave home.
But some parts of the country – including the capital Paris – remain under tighter controls, with the country split into green and red zones.
The government has faced criticism for howit has handled the crisis.
French President Emmanuel Macron won broad support for imposing restrictions on 17 March. But many have attacked the response since then.
More than 26,000 people have died from Covid-19 in France since 1 March – one of the highest tolls in Europe.
Many other European countries are also easing restrictions on Monday.
Belgium is opening shops, subject to distancing guidelines
The Netherlands is opening libraries, hairdressers and driving schools – and partially restarting primary schools
Both primary and middle schools are restarting in Switzerland, albeit with reduced sizes, and restaurants, bookshops and museums are reopening too
Gatherings of up to 10 people are allowed in Spain and some restaurants can open their doors provided they impose social distancing rules
Read more about how Europe is easing lockdown here
Austria, Denmark, Germany and Italy began to lift their lockdown measures earlier.
What's happening in France?
The government has released a detailed plan of how France will slowly come out of lockdown, first brought in on 17 March.
Masks are mandatory on public transport and in secondary schools as they reopen in the coming weeks. Shops also have the right to ask customers to wear one.