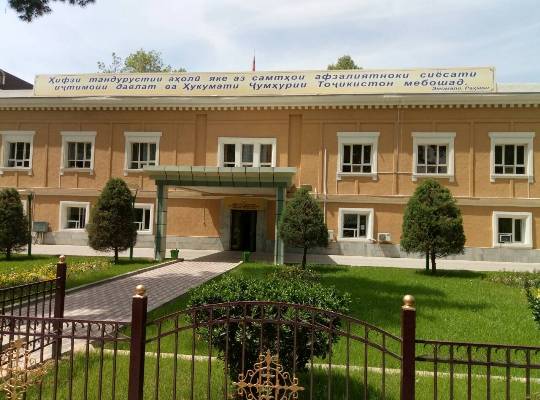 DUSHANBE, 12.05.2020. (DNA) – The Ministry of Health and Social Protection of the Population has assessed the country's coronavirus situation as controlled. All commissions on COVID-19 prevention are working smoothly and efficiently at all levels, reports the ministry.
The government and the ministry have been taking all the necessary measures in the fight against the pandemic. There is no shortage of medical masks and antiseptics in the country, as in some countries. All the protective clothing and masks are mainly produced in the republic.
Those infected with COVID-19 are receiving proper medical care, prices of medication in pharmacies is continually being regulated, explanatory work is likewise being carried out regularly, as are large-scale disinfection works, notes the ministry.
According to the ministry's chief consultant on maternal and child health affairs Sherali Rahmatulloev, 90% of those infected with COVID-19 can be cured without taking medications, and most recover from it much like from the seasonal flu or SARS.
Sherali Rahmatulloev"Today there is no panic among the population, people try to live a measured life, complying with the recommendations of doctors. People have already realized the danger of the spread of coronavirus and most are wearing masks. Of course, despite all the preventive measures, unfortunately, there are those who neglect the generally accepted norms and rules of hygiene, and explanatory work will continue with them. People should understand that if sanitary standards are neglected, the disease will spread exponentially and become uncontrollable," notes Rahmatulloev.
Because everything is being done in a timely manner, despite the claims of the opposite by some media outlets, Rahmatulloev expresses hope that the situation in Tajikistan will not be as critical as it has been in other countries.
Twelve days have passed since the official announcement of the first COVID-19 case. As of May 11, the number of cases has risen to 661.