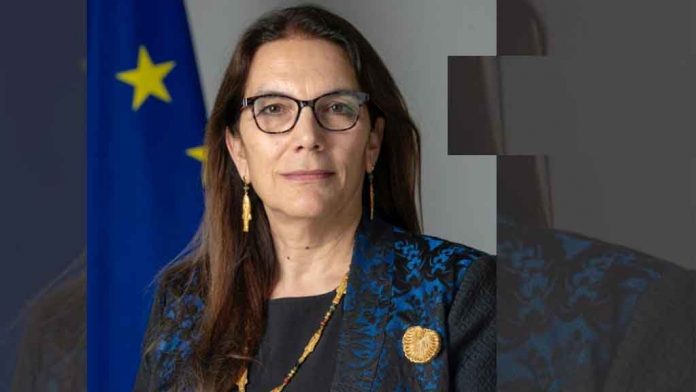 ISLAMABAD, APR 10 (DNA) – The EU Delegation to Pakistan has launched a call for proposals, amounting to 6 650 000 EUR, for projects by civil society organizations to alleviate the socio-economic impact of the COVID-19 outbreak on communities and at the same time increase the voice of youth in society.
The COVID-19 pandemic has a major health, social and economic impact on societies around the globe. In Pakistan as much as in Europe, the virus is posing a threat to people's lives, straining communities, overwhelming health systems and endangering livelihoods. In a true spirit of partnership and solidarity, the EU is supporting Pakistan in mitigating the consequences of the crisis in the short and long term.
Detailed information, including guidelines for grant applicants, are available directly here and on the website of the European Union Delegation in Pakistan: https://eeas.europa.eu/delegations/pakistan_en
All proposed projects will need to be consistent with the COVID-19 response strategies developed by the federal and provincial authorities.The deadline for submission of concept notes is 26 May 2020 at 3PM (Islamabad date and time).
Androulla Kaminara, Ambassador of the European Union to Pakistan, said: "The Corona pandemic is requiring us all to work together – to slow down the spread of the disease and to address the disastrous consequences that it will have on the economy, our societies and especially the most vulnerable people. Civil Society Organisation are playing a crucial part in these efforts. A vibrant range of CSOs makes a society and a nation stronger and more resilient."
This call for proposals is part of a wider effort of the European Union to support Pakistan in response to the epidemic. In close coordination with the authorities, the EU is assessing how it can assist best.
Ongoing operations are about to be adjusted where possible to react to the needs related to COVID-19. The European Union is one of Pakistan's major development partner, funding cooperation projects worth EUR 603M in the period 2014-2020.
On 8/4/2020, the European Union announced a bold global COVID-19 response package to support its partners across the world. €1.22 billion will be mobilized for Asia and the Pacific, largely through the rapid re-orientation of existing funding streams and programmes.
This will include rapid emergency response, action to strengthen health, water and sanitation systems as well as research, and programmes to address the economic and social effects of the COVID-19 epidemic.=DNA
=======