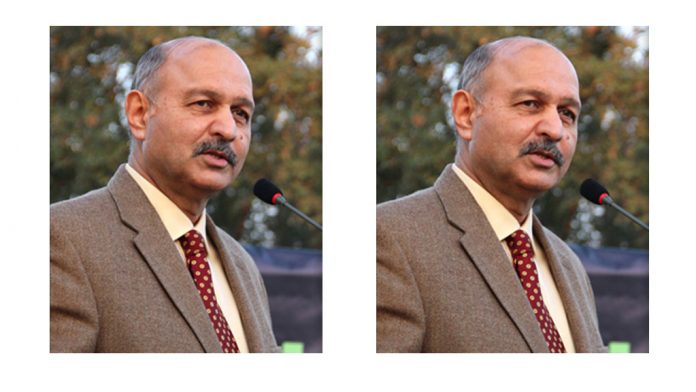 ISLAMABAD, APR 27 (DNA) – The Azad Kashmir President Sardar Masood Khan has cautioned that India has planned to play another game of bloodletting in occupied Kashmir, and if its designs are not blocked in the held territory, its Hindutva agenda will put the whole of South Asia on fire, and reduce it to ashes.
He was talking to PML-N leader and Chairman Senate's Foreign Affairs Committee, Senator Musharraf Hussain Syed here on Monday.
Sardar Masood Khan thanked Mushahid Hussain for raising his voice in favor of Kashmiri people in the senate and different forums across the globe, and said that the oppressed Kashmiri people were undergoing the most difficult phase of the history at present, and voice in their support should not weaken.
Touching upon the latest situation of held Kashmir, the AJK president said that the Indian troops had martyred 14 innocent Kashmiri people during the last five days, while a total of 59 Kashmiri youth have been killed since the outbreak of coronavirus, and the Indian Army has refused to hand over their corpses to their families. "Under the garb of coronavirus, the Indian Army has intensified manifold the oppression against Kashmiri people, and is not providing personal protective equipment and masks to the physicians so that they can save the Kashmiri people from coronavirus," he said adding that at present one ventilator each has been provided for 71,000 Kashmiris and one physician each for 39,000 Kashmiris while one Indian soldier each has been deployed to kill nine Kashmiri people.
While declaring the new domicile laws a conspiracy to grab the territory of Kashmiri people, the AJK president said that the BJP fanatic government has planned to build 100,000 temples in occupied Kashmir to annihilate its Muslim entity. Under this plan, he said that the RSS activists will be settled in order to grab lands of Kashmiri people and to cause harassment among them through hooliganism.
The AJK president invited Senator Mushahid Hussain and all members of senate's foreign affairs committee to visit Azad Kashmir.
Speaking on the occasion, Mushahid Hussain said that the performance of AJK government in this difficult hour was outstanding, and the state president is pleading the Kashmir cause on every platform in the world. "To raise voice in for of Kashmiri people is not only our moral and religious obligation but at the same time, we also cannot ignore Kashmir as it has close link to the security and defense of Pakistan.
He assured that the senate's body will continue to raise voice in favor of Kashmiri people in different parliamentary forums, and that he would play an active role to internationalize Kashmir issue through parliamentary diplomacy.