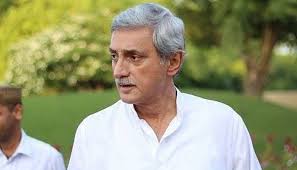 AGENCIES
ISLAMABAD: The former secretary general of Pakistan Tehreek-e-Insaf (PTI) Jahangir Khan Tareen is planning to return to Pakistan soon.
Tareen will be back in Pakistan on an Emirates flight shortly. It is learnt that Tareen has already booked a ticket but there has been no confirmation of the flight.
Tareen had reached London around seven months ago and has since been holed up in his Hampshire country home.
He had left Pakistan in a chartered plane immediately after the publication of the Sugar Commission report.
There has been speculation ever since about Tareen's activities, but this reporter has reliably learnt that the PTI stalwart has not held any political meetings in the last seven months — as reported in some sections of the media.