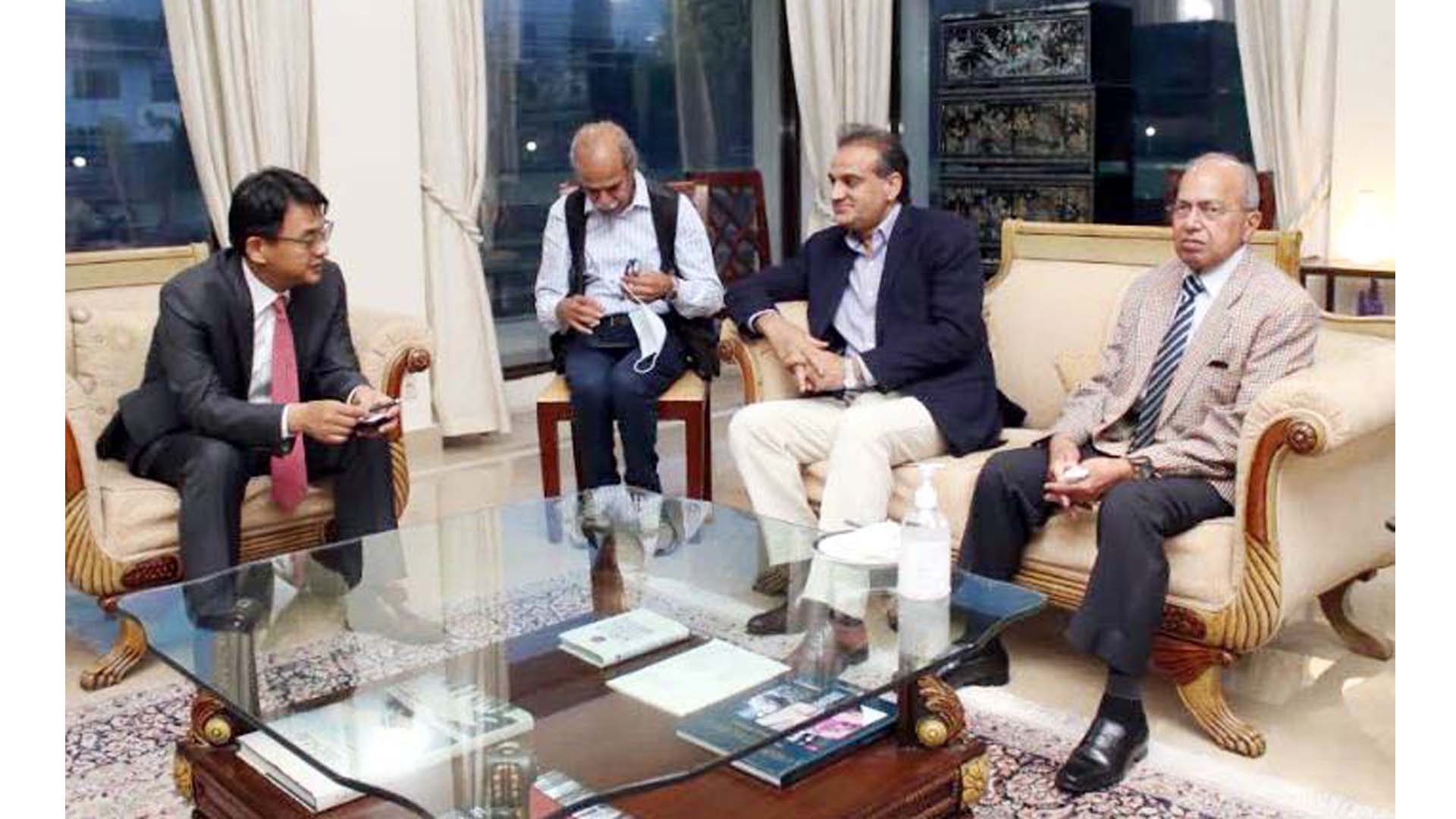 Korean government has funded a huge Information Technology Center in Islamabad. The ambassador hoped Prime Minister of Pakistan shall inaugurate this significant project, which ostensibly shall contribute greatly towards further strengthening of bilateral relations
Ansar Mahmood Bhatti
ISLAMABAD: Ambassador of Republic of Korea Suh Sangpyo has said his country was keen to expand and diversify relations with Pakistan adding Korea was undertaking multiple projects in the fields of IT and culture.
The Korean ambassador expressed these views during a meeting with the senior journalist of Islamabad. It was perhaps a first formal diplomatic gathering ever since the spread of the pandemic. Strict COVID SOPs were observed during the entire meeting.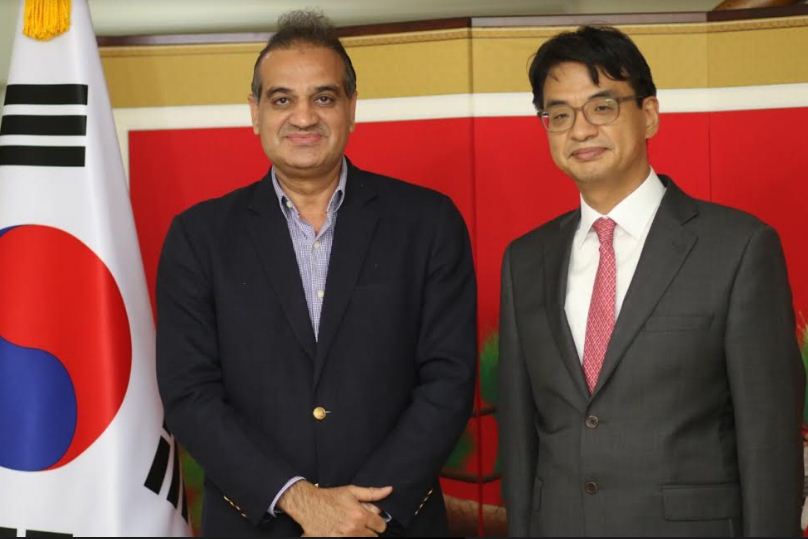 He said the Korean government has funded a huge Information Technology Center in Islamabad. The Center was to be opened this week however due COVID situation the inauguration is delayed for a while. The ambassador hoped Prime Minister of Pakistan shall inaugurate this significant project, which ostensibly shall contribute greatly towards further strengthening of bilateral relations.
The ambassador told that the government of Korea provides trainings to several hundred government officials every year. These training programs are one of the major components in KOICA ODA programs for the improvement of government departments through human resource development and sharing Korean development experience.
KOICA is organizing training programs focused on Pakistani participants. i.e Education Policy (planning & implementation), Economic Empowerment of Women, IT development Policy, Fiscal Management & Reforms, Advance Tax Administration, Healthcare Policy & Program Management etc.
KOICA invites a large number of government officers every year from different public sectors including Health, Finance, Education, Information Technology, Tax administration and Governance to Korea for experience sharing and capacity building.
KOICA's fellowship program (CIAT) is Korea's leading human resources development (HRD) training program where KOICA invites civil officials, engineers, researchers, and policy makers in partner countries who will lead economic and social growth of their countries and provides capacity building trainings focusing on sharing Korea's experience and technology for development.
He said, Pakistan, where the Indus Civilization began, has a rich and diverse cultural heritage such as the Mohenjo Daro civilization, the Ganhdara Buddhist arts and Islamic traditions. He said Korean government has also committed a grant for various Buddhists sites in Pakistan.
Since the establishment of diplomatic relations between the Republic of Korea and the Islamic Republic of Pakistan in 1983, the bilateral ties between the two countries have been enlarged substantially in the areas of trade, investment, human exchange and development cooperation. Nevertheless, considering the immense potential of Pakistan, the current level of ties is not sufficient and needs to be upgraded.
The Korean Embassy will spare no efforts to support all the people who are interested in enhancing relations between Korea and Pakistan, he added.
The ambassador said for the moment there were around 14,000 Pakistanis staying in Korea while 700 Korean nationals were staying in Pakistan. To a question the ambassador said as many as 500 students are currently undertaking their studies in Korea in various disciplines.
It may be mentioned here that the Government of the Republic of Korea had provided in-kind assistance of worth US$ 500,000 to WHO for strengthening the Corona response efforts in Pakistan. The Korean donation included Real-time PCR Kits, IgG/IgM Standard COVID-19 kits and Face Masks to support Corona response efforts in the country. The Republic of Korea has always been supportive of WHO response and relief efforts to meet different health needs in humanitarian emergencies and disasters.