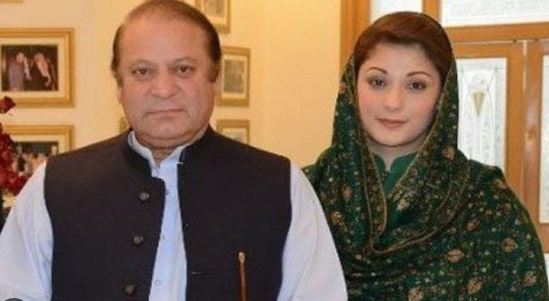 Nawaz Sharif's Silence bearing fruit: Maryam Nawaz
–Says 'those who imposed Imran deserve punishment'
–Comes down hard on ex-CJ Saqib for 'dealing in PTI tickets'
LAHORE, Apr 29 (DNA): In a reaction to the latest audio leak revealing
ex-CJP Saqib Nisar misusing power and dealing in Pakistan
Tehreek-e-Insaf (PTI) ticket distribution, Pakistan Muslim League-Nawaz
leader Maryam Nawaz said Nawaz Sharif's silence is bearing fruit.
She said the hidden face and nexus of the anti-Nawaz plotters are not
only being exposed but getting the due day by day.
Taking to Twitter, she stressed the power-hungry people and their
accomplices inflicted big damage upon the state and played a cruel joke
with the people.
"Think for a moment what they, who are well-off even after retiring,
would have been doing while they were in power. [PML-N supremo] Nawaz
Sharif is silent but God is exposing them who conspired against him,"
she wrote.
In another tweet, she wrote, "Higher echelons of the judiciary are
issuing verdicts to either entertain or secure the vested interests of
their families. No country in the world would have witnessed such a
hideous judicial joke. The state is awaiting justice."
The former chief justice of Pakistan Saqib Nisar is accused of minting
millions of rupees through the distribution of PTI tickets, according to
the fresh 'audio leak'.
Saqib Nisar's son Najam Saqib and PTI ticket-holder from PP-137
constituency Abuzar Chaddhar were locked in a discussion on the tickets
issue in the first part of the audio tape. In the second part, Najam
Saqib is having a discussion with Mian Uzair.