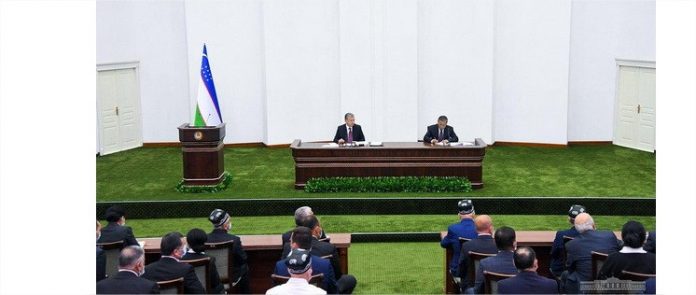 Tashkent, Uzbekistan, MAY 23 — President of Uzbekistan Shavkat Mirziyoyev at the meeting in Andijan paid special attention to improving the living conditions of the population, developing infrastructure in the region.
This year, 6 thousand 196 houses are being built in the region, which is twice as much as in the last year.
The Head of the state emphasized the need for introducing a new support system for families in need of housing, under which 819 families in Andijan region will receive appropriate subsidies.
This year it is planned to build and repair 642 kilometers of roads and 85 kilometers of drinking water supply networks.
Instructions have been given on improving the quality of education, on organization of vocational guidance starting from the 7th grade. This will play an important role in ensuring employment of graduates in the future.
"Most of all I am concerned about the issues of youth and women. They need support and attention. If they have knowledge, favorite work, they will find their place in life, and their worldview will change. Then parents and families will be satisfied with the state", said Shavkat Mirziyoyev.
Issues of developing tourism and information technologies, crime prevention were also discussed.
Deputy Prime Ministers, industry leaders reported on the ongoing work. Views of the khokims of districts were heard via videoconference.