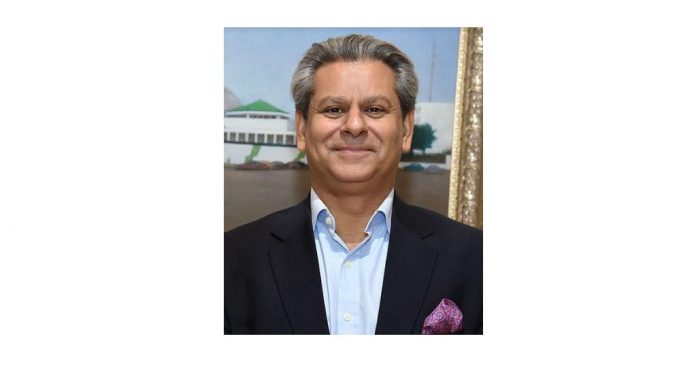 RABAT, APR 3 (DNA) – Hamid Asghar Khan Ambassador of Pakistan to Morocco has urged Pakistani Diaspora living in Morocco to come forward and donate to Prime Minister relief fund. He also called upon them to contact Pakistan embassy in case they need any assistance.
He expressed these views in a letter written to Pakistani Diaspora living in Morocco.
He added outbreak of corona virus has presented mankind with a sudden, acute and unique challenge, and all of our lives have been affected by it. "At this difficult time, as Representative of the Pakistan Government in Morocco I would like to assure you all that we here at the Mission stand by you, and are committed to assist you in case you require our help. It is important for our community to remain calm, disciplined and patient as we face this difficult situation together".
He said Pakistani Diaspora in Morocco is well settled, and there is a very small number of stranded Pakistani visitors with whom the Mission is in regular contact. Moroccan authorities have also given special attention to the few Pakistani students studying here.
"Despite the lockdown, we have undertaken a consular visit of the sole Pakistani requiring one. Nevertheless, I would request all of you to immediately inform the Mission in case you learn of any citizen in distress".
"Some of you may, in addition to our stranded compatriots, may be keen to travel back to Pakistan. As you are aware all flight operations in Morocco are currently suspended, and the state of emergency is to remain in force till 20th of April, 2020 -so in a best case scenario no travel should be anticipated prior to that".
Even as discussion of reopening Pak Airspace continues, it needs to be understood that travel would only be possible once Moroccan authorities also allow flights to arrive and depart from the Kingdom.
He said Pakistani Government is doing its utmost to grapple with this unique and enormous challenge. Under the leadership of the Prime Minister, a herculean collective effort is being undertaken, and every effort is being made to shelter the population and economy from adverse fallout.
Government is doing its utmost to balance the need for restrictions with the need to allow necessary movement for unavoidable purposes. The safety aspect is being considered along with the need to ensure that each and every home, especially in the poorer segments of society is able to access basic food and nourishment.
Despite financial constraints, huge amounts have been dedicated to upgrade medical facilities. Equally importantly, significant steps have been taken to shore up the economy and a mega relief package has been initiated to alleviate the difficulties being faced by the most vulnerable in society.
In order to reach out to every household in far flung areas, a volunteer 'Tiger Force' is being raised as a special initiative of the Prime Minister. They will assist state representatives with relief activities at this hour of need.
Similarly, a special fund has been created to accept donations to assist our more needy brethren. He requested those able and desirous to contribute generously in response to this appeal. . =DNA