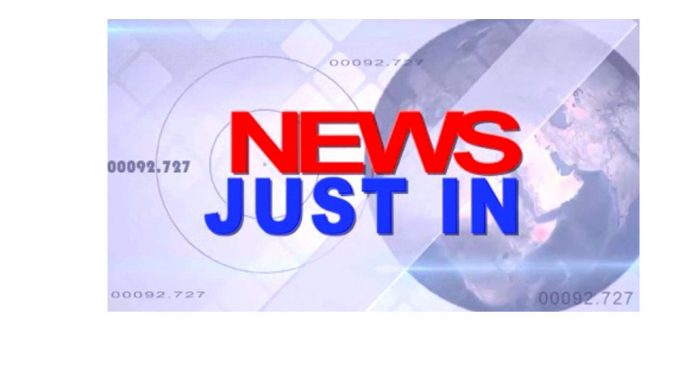 ISLAMABAD, APR 22 (DNA) – The Covid-19 crisis will out of necessity give rise to a new world order based on review of policies and strategies, and reorientation of survival concepts and doctrines. Pakistan cannot afford to remain oblivious to this transformation and will have to align itself with the altering world and swiftly change the business as usual model to business for the future, according to an analyst.
The views were shared at a webinar titled 'Emerging Trends in Strategic Arena and Pakistan', which was organized by Institute of Policy Studies (IPS), Islamabad as part of its webinar series 'Covid-19: Global Challenges, National Response'. The session was addressed by security analyst Brigadier (retd) Said Nazeer Mohmand and jointly chaired by former secretary finance and member of IPS National Academic Council Dr Waqar Masood Khan and Executive President IPS Khalid Rahman. The participants included senior research associate IPS Ambassador (r) Tajammul Altaf and Mirza Hamid Hasan, former secretary, water and power.
The speaker, terming Covid-19 as a non-state actor which could be man-made or natural, said such episodes will keep reoccurring in future. So it is essential for Pakistan to learn from the experiences and response potential of other nations and formulate strategies according to its own environment.
Outlining response options and strategic plans, he said care, cure and preservation of human life should be prioritized by carving out new health strategies with intense budget allocations. Research centers, indigenization of medicines and electro-medical equipment, and naturalization of medical facilities should be strategic health undertakings. This is currently the top priority of the world and should be of Pakistan as well.
He said the country must be well-equipped to detect and stop such threats. For this the National Disaster Management Authority has to be more potent and broad-based. He said it has been seen that big administrative units like provinces are not very viable, active or responsive in dealing with such crises. Small units or administrative pockets are more practical and have a more targeted approach, he added.
He was of the view that there should be a blend of technocrats, experts, politicians and bureaucrats to manage the situation so that a single decision-making body does not prevail during such crisis.
Nazeer also recommended demographic surveys to determine strategies for the social sectors, urban and rural planning, administrative arrangements and crisis management both at the micro and macro level. Besides threat profiling should be conducted to devise strategies for targeted approach and disaster management and resource allocation.
He said the industrial base should be reoriented so that the industries could be adaptable and serve dual or triple purposes. This would entail making it technically viable to switch their output from one production to another according to the need of the time such as the current pandemic.
Regarding agro-based economy, he urged making use of the barren lands and deserts for agriculture and the agro-based industry should be expanded for food security processing and preservation.
Nazeer suggested that the government should provide an opportunity through seminars to the think tanks to better present their research and studies to the decision makers so that these could be collated and policy parameters and guidelines could be formulated. This is particularly important because in the future there will be new curriculums while research and healthcare will get top priority.
The analyst was of the opinion that Pakistan's orientation should now move towards a welfare instead of a security state. This is because the facets of war have changed a lot in the form of cyber, hybrid and propaganda wars. He said security dynamics are changing from the physical and ideological to the subtler, soft and porous frontiers of hybrid, microbiological and human chain reactions.
It would be a folly if the country does not prepare for attacks from this dimension. Unless there is threat perception the government will not be able to create proper response potential and gain the required tools to neutralize such threats. At the same time, the country has to evolve strategies so that it would have policy options when faced with such threats.
The expert explained that future strategies and doctrines will be reshaped to fight short, intense and multi-directional limited wars for which smart, agile and small armies would be required. These will not require huge logistics stamina and so defense spending will automatically be reduced. As such Pakistan's strategic direction should be of unconventional deterrence for war avoidance. This deterrence should be forward poised and should be anchored in positioning obstacles along the borders, especially with India, rather than men and tools of war. This will also force India to hike its military spending to counter the obstacle-based and multiple defensive lines.
He also suggested incorporating a high-tech, agile and small standing army with skill-based reserves for fighting calamities such as coronavirus.
He suggested setting up a global regime under UN auspices so that countries could jointly counter the pandemic in an effective and forceful manner. The country which invests more in research, protective measures, human tools and expertise against coronavirus will be able to survive in any future crisis, he added.
Nazeer said a major human violation and tragedy is happening in India and Israel in the form of Muslim-centric lockdowns. Pakistan should develop a proper narrative to highlight the lockdown in Kashmir and show its various facets to the world. He warned that India might engage in some misadventure because a limited war is an option for that country.
Ambassador Tajammul said the healthcare systems of the developed and developing countries are unable to sustain the enormous pressure caused by the pandemic. Countries should change their priority from defense and warfare to welfare of the people, he added.
Hamid stressed the need for greater coordination and integration to face multi-dimensional attacks. This is essential because scientific and technological sectors such as artificial intelligence, cyber warfare and robotics and will become more important than physical resources in future.