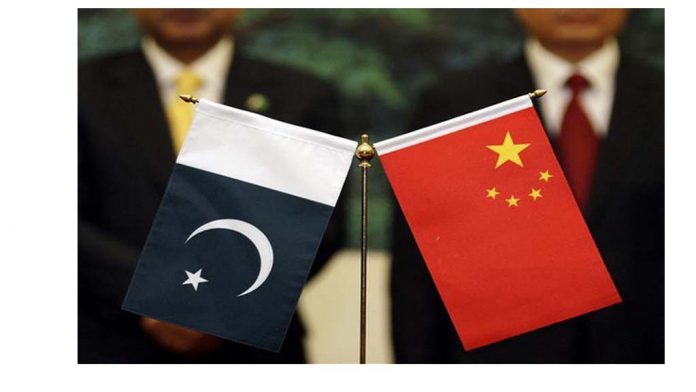 BEIJING, May 30 : Forty years after it was first envisaged, Pakistan tied up with China once again to build the multi-billion dollar Diamer-Bhasha dam, reports Gwadar Pro on Saturday.
The report stated that Prime Minister Imran Khan has already issued directions for immediate start of construction work on the dam.

The Water and Power Development Authority (Wapda) awarded a contract valued at around USD 5.8 billion to a joint venture of Power China and Frontier Works Organization (FWO) for the construction of the diversion system, main dam, and Access Bridge for the 4500MW dam, as well as the 21MW Tangir hydropower project.

Power China has long been engaged in the core business areas of water and electricity and has established itself as a leading enterprise in the hydropower industry both in China and abroad. Particularly following the "Belt and Road Initiative", Power China has actively participated in some key overseas projects, such as the Pakistan's Qasim coal-fired power plant.
Power China is one of the world leading companies in dealing with Water conservancy, hydropower planning, design and new energy development. It also deals with Thermal power and power grid. They have expertise in Smart city, modern transportation and infrastructure construction.
They have also been working for Equipment manufacturing and leasing. Over 17,000 Chinese workers are expected to land up in the sparsely inhabited Bashar region of Khyber Pakhtunkwa (KPK) Province. These workers will stay for almost eight years until the dam construction is completed.
On the other hand, The FWO is a military engineering organization, and one of the major science and technology commands of the Pakistan Army. Commissioned and established in 1966, the FWO includes active duty officers and civilian scientists and engineers.
Since its establishment, on the orders of the civilian government of Pakistan it has been credited with the construction of bridges, roads, tunnels, airfields and dams in Pakistan.
"China and Pakistan conduct the economic cooperation in order to promote the economic development and improve the well-being of the local population." This was recently said by the Chinese Foreign Ministry's Spokesperson Zhao Lijian on the construction of Diamer- Bhasha dam project, the report added.