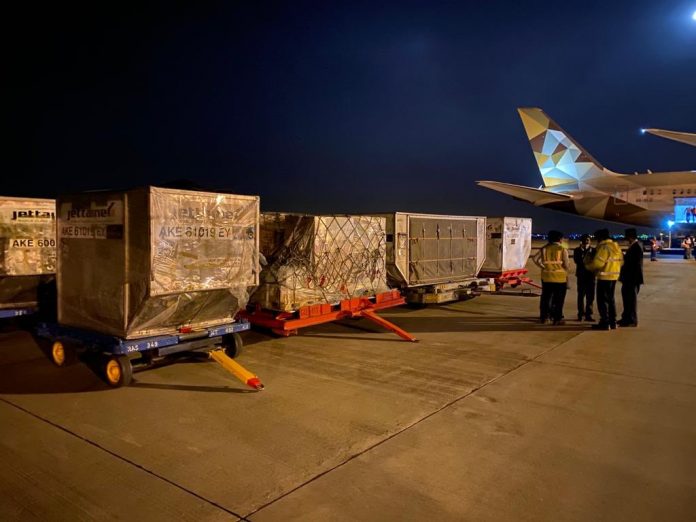 A.M.BHATTI
ISLAMABAD, APR 5 (DNA) – The second batch of 11 tons of medical aid supplies provided by the UAE government to brothers in Pakistan to combat the Corona virus Covid 19 arrived at Islamabad Airport.
Ambassador of UAE Hamad Obaid Al Zaabi, confirmed that upon the directives of leadership of UAE the second batch of medical aid containing 11 tones of medical supplies and preventive aids provided by the government of the UAE to brothers in Pakistan to combate Corona virus arrived this Sunday morning to Islamabad International Airport.
The UAE Ambassador stated that the arrival of the second batch of medical aid for Pakistan confirms the commitment of UAE and its leadership to stand by the people of Pakistan in this exceptional circumstances going through the world.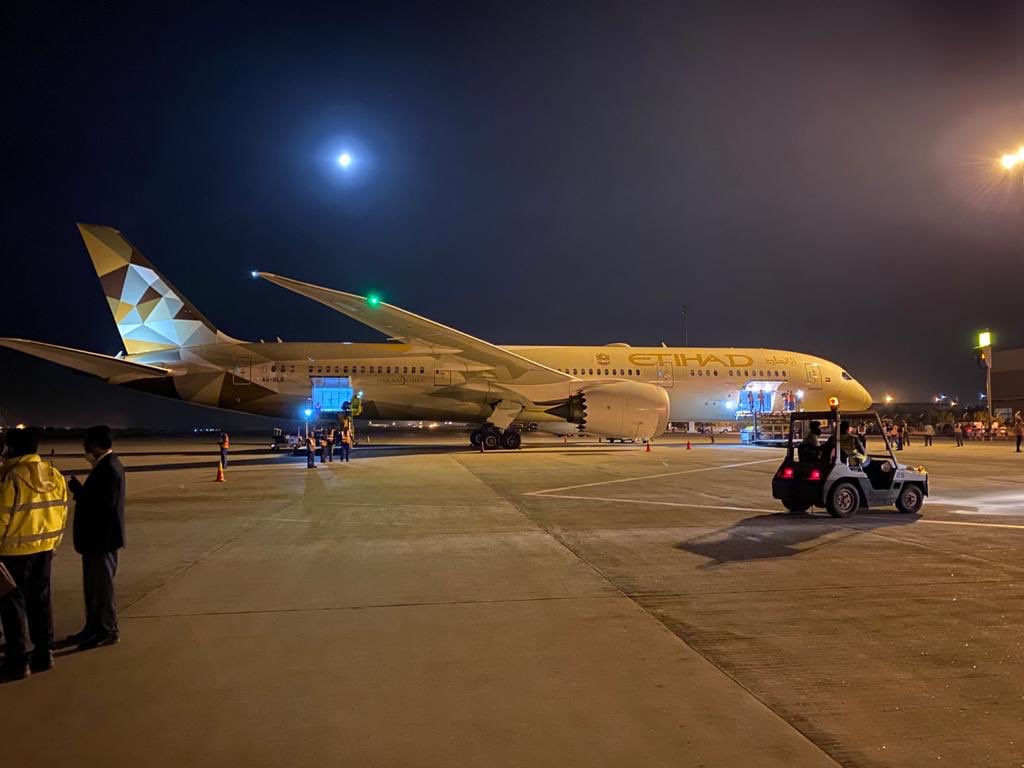 He further added that the second phase of medical assistance to Pakistan is a pioneering model and a realistic evidence of the success of humanitarian efforts of the UAE leadership in their quest to provide support and assistance to the friendly people of Pakistani, which is an established approach in foreign policy since the era of founding father Late Sheikh Zayed bin Sultan Al Nahyan «may Allah bless his soul» and continueded and developed in the era of Sheikh Khalifa bin Zayed Al Nahyan, the President of UAE.
He added that bilateral relations between UAE and Pakistan are based on mutual affinity and respect, and these ties has flourished to partnerships in many fields, stressing that friendship and close linkages between the two countries is a key element of this partnership.
The Ambassador concluded his statement by saying that the core of bilateral relations is 'human' which is considered essential and basic focus in Emirates humanitarian policies, and there are many evidences of this fact embodied today by arrival of the second-air lifted medical and preventive aids to freindly people of Pakistan.=DNA
========