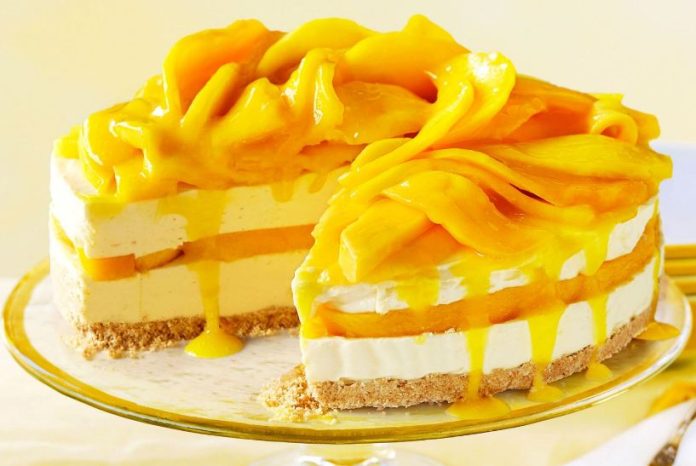 KARACHI: It is certainly a shame that mango season only lasts a few months. But it's not all bad when you can savour it a dozen ways. While mangoes, the king of fruits, are great to have on their own, they can also be used to make some mouthwatering desserts and drinks to quench your thirst and fulfil your everyday cravings.
Here's how you can utilise their sweet, juicy texture and vibrant taste to make these five desserts that will transport your tastebuds to a tropical paradise. So, grab some ripe mangoes and get started!
Mango Lassi

Summers and lassi are a perfect pair, and mangoes are an added bonus to that bliss. Served cold, it can be your everyday beverage that also satisfies your sweet tooth. This creamy treat combines ripe mangoes, yoghurt, sugar, and a hint of cardamom. Blend it all together, and serve it chilled to have a refreshing respite on sweltering days.
Mango Sundaes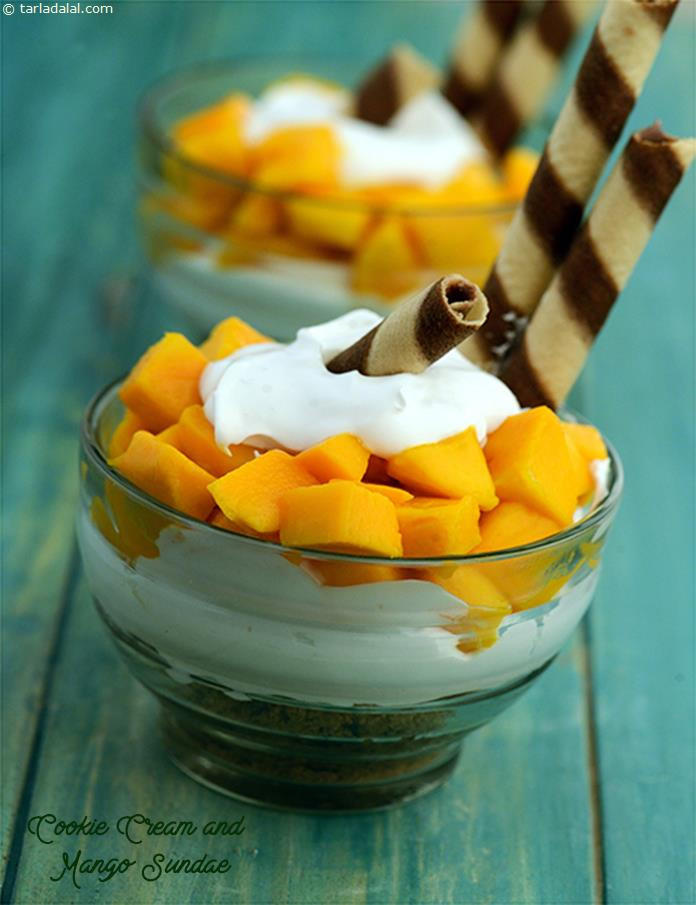 All you need for this classic summer dessert with layers of hefty scoops of velvety mango ice cream, some diced fresh mangoes, and a drizzle of mango sauce. To make it even better, top it off with a dollop of whipped cream, a sprinkle of nuts, and a cherry on top. Don't forget to layer up – that's half the fun!
Mango Salsa
This one's for the health-conscious salad lovers amidst us! While not a traditional dessert, mango salsa is an amazing way to enjoy mangoes. Combine diced ripe mangoes with red onions, jalapenos, lime juice, and cilantro for a tangy and sweet salsa that pairs heavenly with grilled fish or a steak. The combination of the juicy mangoes with the zesty lime juice and the kick of jalapenos is everything your tastebuds are craving in one place.
Mango Coconut Popsicles

There's something about making popsicles at home that screams summer, and they take only 3-5 ingredients and 10 minutes of preparation. If you haven't tried this combination yet, mango and coconut go amazing together. Start by cutting the mango into chunks and blending it until smooth. Adjust the flavour with honey or lime if needed. Blend coconut milk and shredded coconut with your puree. Freeze the mixture in popsicle moulds, and voila! You can either mix the two flavours or layer them by making separate mixtures.
Mango Cheesecake
You have to make this one at least once before the mango season is over – and trust me, it'll leave you wanting more! For a super moist mango cheesecake, prepare the crust by combining crushed biscuits and melted butter. In a separate bowl, mix cream cheese, sugar, and vanilla extract until smooth. Fold in pureed mango and pour the mango cheesecake filling onto the crust and smooth the top. Refrigerate for several hours or overnight until set. You can choose to bake it too, but pro-tip: its better without in this heat. Garnish with sliced mangoes or whipped cream before serving for an added bonus!