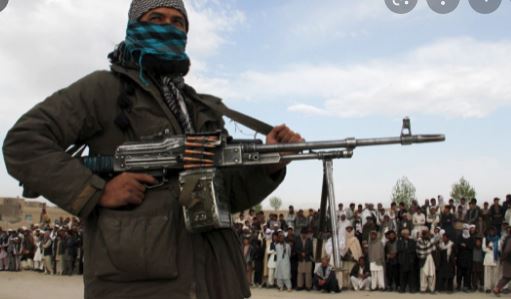 Shamim Shahid 
PESHAWAR, JAN 15 /DNA/ – At least three persons including a women and two children killed when Taliban soldiers reportedly opened firing against people in front of the passport office at Mehtarlam headquarter of eastern Laghman province of Afghanistan on Saturday.
Reports pouring in Peshawar from Afghanistan reveal that hundreds of people assembled in front of the passport office at Mehtarlam in connection with getting passports. Almost of people also included women along with children making their best to get passports. In the mean time gun totting Taliban soldiers resorted first beating away the people with sticks, iron bars and rubber wires. Later they reportedly opened firing with Ak 47 guns.
A journalist at Jalalabad said that at least three persons including two children and a women killed as a result of firing. Identity of killed persons couldn't ascertained immediately.
The Taliban rulers after coming into power declared null and void all passports issued during previous regime, therefore, almost passport offices in Kabul and other provincial headquarters are jam-packed right from dawn and dust.