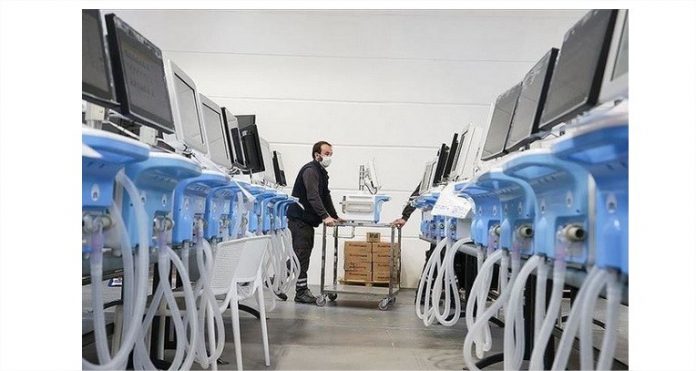 Tashkent, Uzbekistan, MAY 22 – On 21 May, a humanitarian flight provided by the Turkish government to Uzbekistan will arrive on a charter flight "Uzbekistan Airways" from Istanbul to Tashkent.
The humanitarian aid party of 50 Turkish-made artificial lung ventilation (IVL) devices. The issue of obtaining artificial lung ventilation devices manufactured in Turkey for the needs of Uzbekistan was worked out free of charge by the Embassy of Uzbekistan in Ankara.
The head of the main department of international relations of the Ministry of Health of the Republic of Turkey, Professor Selami Kilic, emphasized that although Turkey had not yet fully provided for its own needs for such devices, it, as a fraternal country, provided the corresponding batch of medical equipment to Uzbekistan.
"The prototype of the ventilator was developed jointly by engineers from four large Turkish companies – Arçelik, ASELSAN, Baykar Makine and Biosys," he said. – The first 100 ventilation devices were transferred to the citywide hospital in the Bashaksehir district of Istanbul. Serial production and testing of these machines has been established at the Arçelik factory in Istanbul. At this enterprise, it is planned to produce 250 ventilation devices daily.
According to experts, Turkish ventilators are quite competitive and of high quality in comparison with many other analogues.
A batch of ventilation devices will be provided to the Ministry of Health of the Republic of Uzbekistan to combat the COVID-19 coronavirus pandemic.