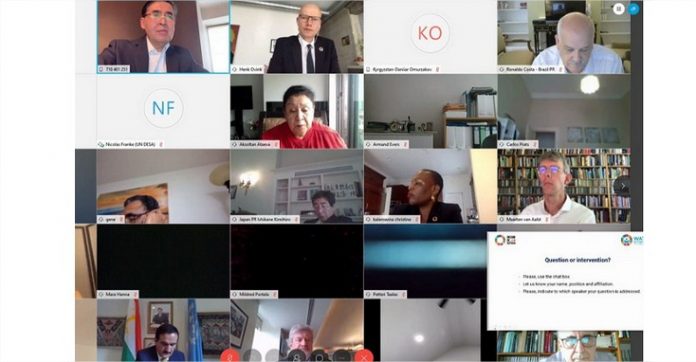 Tashkent, Uzbekistan, MAY 31 – A high-level event on the theme "Accelerated implementation of the 2030 Agenda for Sustainable Development: Water Supply, Sanitation and Climate Action" was held at the UN in a video conference format, Dunyo news agency reported.
The Permanent Representative of the Republic of Uzbekistan to the UN, Bakhtiyor Ibrahimov, acquainted the conference participants with the comprehensive measures taken by the government of our country to mitigate the harmful effects of the Aral Sea crisis on the environment and the livelihoods of the population living in the region.
Particular attention was paid to the activities of the UN Multi-Partnership Trust Fund for Human Security, established on the initiative of the President of our country, Shavkat Mirziyoyev, for the Aral Sea region, as well as the prospects for mobilizing additional financial resources for the effective implementation of projects and programs of socio-economic importance.
The event, which was attended by representatives of UN Member States, environmental experts, was part of the implementation of General Assembly resolution 73/226, "Mid-term comprehensive review of the International Decade of Action: "Water for Sustainable Development, 2018-2028". In particular, the resolution emphasizes the importance of the relationship between water and the environment and expresses concern that climate change may exacerbate global water scarcity.