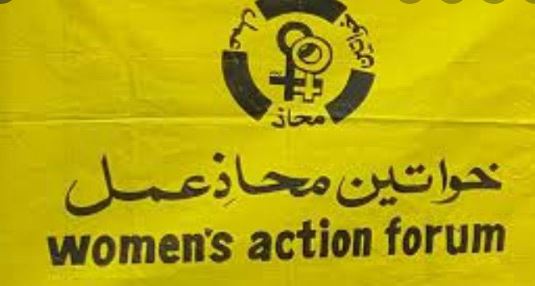 DNA
ISLAMABAD: For over 40 years, the Women's Action Forum has sustained its struggle for women's rights and gender equality. On the occasion of the International Women's Day(IWD) commemorated on 8 March, WAF-Islamabad reiterates its commitment to challenge and change patriarchal structures that pervade every socio economic and political institution. It expresses solidarity with all those striving for social justice, dignity and equality before the lawfor all citizens irrespective of gender, religious and ethnic differences.
Over the past few years,diverse groups have come together on 8 March under banners such as Aurat Azadi March and Aurat March across Pakistan.These demonstrations have expanded the constituency of support and amplified calls for a fair, peaceful and inclusive society.Anti-women, oppressive forces have retaliated with threats, violence and campaigns to malign the demonstrators.
This year, the Federal Minister for Religious Affairs has in a letter to the Prime Minister of Pakistan demanded a ban on these demonstrations and marches. His demand in effect seeks to deny the citizens of the country their constitutional rights of assembly and freedom of expression. While the Minister for Information &the Minister for Human Rights have opposed the suggested ban, WAF believes it is not enough. WAF-Islamabad demands that the Minister for Religious Affairs withdraws his letter. WAF also calls forgovernment action to ensure that demonstrations and marches demanding gender justice and women's rights on the occasion of the IWD are not hindered or disrupted.
WAF-Islamabad reaffirms its commitment to continue its peaceful struggle for rights and entitlements in homes and in society, in the workforce and economy, in politics, parliaments and government, and, in every aspect of life,across Pakistanand internationally.On the occasion of the International Women's Day, WAF calls for action to:
• End patriarchy and all forms of discrimination that perpetuate practices and social attitudes against women and girls, religious minorities, trans persons, and other vulnerable groups.
• End all forms of violence against women and girls, trans persons, abuse of children and impunity for perpetrators.
• Repeal all discriminatory laws and eradicate anti-women customary practices.
• Protect the fundamental rights of all citizens.Ensure all citizens irrespective of gender, religious, social, ethnic and geographical differences have full and equal social, cultural, political and economic rights and opportunities.
• Strengthen democracy, parliament, electoral processes, and decentralization. Increase women's participation in politics and decision making.
• Adopt a just economic order to end poverty and inequality.
• Promote secularism, discontinue the use of religion in politics and reverse rising fundamentalisms that perpetuate intolerance, bigotry and hatred.