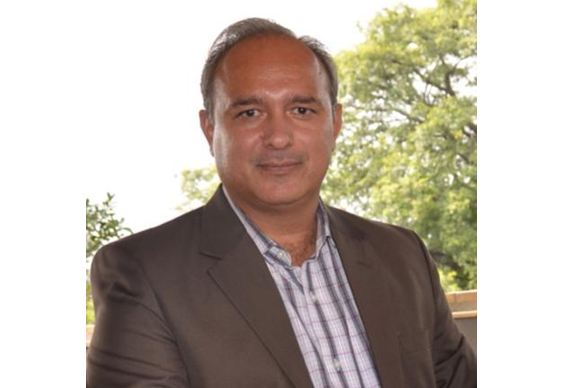 Irfan Shahzad Takalvi
This is the year completing a full decade of the Belt and Road Initiative (BRI). The China-Pakistan Economic Corridor (CPEC) – the 'flagship' and of the most comprehensively moving forward component of BRI, is also completing a decadeof its inception on July 5, 2023.
Beijing and Islamabad (Karachi, before 1960s) have had a close and mutually beneficial partnership throughout the past over seven decades of their diplomatic relations. Nonetheless, the advent of CPEC in 2013 ushered the bilateral ties into a whole new paradigm. The first Memorandum of Understanding (MoU) for the Long-Term Plan for the Corridor was signed on July 5, 2013. Work on CPEC was jump-started during the visit of Chinese president Xi Jinping to Pakistan in April 2015.
CPEC, while maintaining the strategic and diplomatic closeness between the two sides, added an unprecedented scale and scope of economic, commercial, investment bonds and people-to-people exchanges. CPEC, during the past 10 years of its initiation and implementation, has seen its first phase being completed successfully and now the second phase is well underway — thus CPEC is arguably becoming one of the most significant, and watched, components of China's mega global Belt and Road Initiative (BRI).
Out of the total more than $ 60 billion envisaged under CPEC Long-Term Plan, roughly a half, just below $ 30 billion of Chinese investment has already been made in Pakistan. This has resulted in Pakistan's electricity generation capacity increasing significantly; adding some 10,000-12000 Mega Watts into Pakistan's national grid. The issue of power shortage in Pakistan has been resolved to a large extent – particularly so for all-important export-oriented manufacturing sector. (The power outages that Pakistan sees now are rooted more in financial issues and not because of lack of capacity to generate electricity.)
Besides, CPEC has also improved Pakistan's road communication infrastructure in a big way. New highways and motorways have been built and are being built throughout the country's length and breath. These include Karachi-Lahore Motorway also connecting Multan, Rahim Yar Khan, Sukkur and Hyderabad; Up-gradation of Karakoram Highway; Zhob-Kuchlak road, Eastbay Expressway and others. Moreover, the Gwadar deep-sea port is now functional, increasingly handling cargo ships. Related infrastructure at Gwadar including the new international airport are also up and coming. Up-gradation of Pakistan railway's ML-1 (Main Line 1, Peshawar to Karachi) is agreed upon. Therefore, the pre-requisites for Pakistan economy to move towards industrialization and export-driven growth have been provided.
Now, in the second phase of implementation of CPEC, Pakistan and China are moving ahead with industrial cooperation, agriculture, and social sector projects. 9 Special Economic Zones (SEZ) have been identified and work on some of those is moving quite fast, in addition to Gwadar Free Economic Zone. Chinese companies are registering in sizeable numbers to start their production facilities in these SEZs. In Gwadar economic zone alone, close to 50 Chinese companies have registered already and some 200 more are in the pipeline. In the second phase of CPEC, China is providing a grant of $ 1 billion for Pakistan's social sector development. People-to-people contacts have also seen a big boost; more than 30,000 Pakistani students are studying in Chinese institutions and a sizeable number of Chinese are living and working in Pakistan, as well.
Yet, CPEC has not been without its own share of challenges including security threats as well as persistent negative propaganda – maneuvered, without an iota of doubt, by the enemies of Pak-China partnership. It is a matter of satisfaction to note that the two countries are successfully dealing with and have by and large overcome these challenges.
As Pakistan and China look forward towards an even stronger bond in the years and decades to come; CPEC has already laid the foundation for a broad-based and stronger mutual partnership. The Corridor, in coming years and decades, would undoubtedly be shaping the future of Pak-China ties in more ways than one. The following 10 positive outcomes are particularly worth mentioning:
Overall strategic significance of Pakistan at regional and global level has been manifested and enhanced in many ways; the myth of Pakistan being 'isolated' and 'failing' has been shattered;
CPEC has put Pakistan back on global map of key recipients of Foreign Direct Investment (FDI) – China leads the scene, but also providing impetus for others to keep up;
Pakistan and China are now geared towards a closer industrial cooperation including transfer of Chinese industries and technologies to Pakistan – though a little slower than envisaged it means production in and export from Pakistan;
Mutual ties are becoming broad-based with inclusion of new areas of cooperation such as railways; water resources; technological; educational; health; social-sector assistance; agriculture; costal development; urban uplift; media & cultural sectors etc;
Pakistan's communication infrastructure including roads, railways network, sea-ports and airports has got the upshot and would further be improved and up-graded;
The way is being paved for reduction in Pakistan's chronic trade deficit, with China as well as with the rest of the world because CPEC-backed industrialization, Pakistan's export capacity is set to increase;
Pakistan is becoming an important link within China-backed Global Supply Chains;
More avenues are opening up for people of the two countries to have wider exchanges for the purpose of business, education, as well as tourism
CPEC will also impact the entire region positively. Through CPEC, Pakistan and China are laying a solid and dependable foundation for broader regional connectivity and integration; Gwadar port in particular is assuming a key position for South-Western China, Central Asia and Afghanistan. Modalities for adding third parties into the CPEC umbrella are being worked out
CPEC, apart form initial 'route' controversies, has contributed positively towards national integration among Pakistan's federating units and territories
Overall, CPEC is opening exciting vistas for Pakistan and China to further cement their already exemplary relationship. One may hope that the leadership, institutions, functionaries and all concerned stakeholders of the two sides would continue to work together to make CPEC a resounding success – for a win-win relationship and for the journey towards a shared future. That indeed is needed for bilateral, regional and global objectives.
The author is Founding President of the Eurasian Century Institute (ECI), Islamabad-Pakistan. He may be accessed at irfanzad@gmail.com