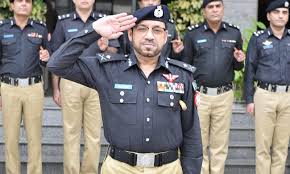 ISLAMABAD, Mar 26 (DNA):Islamabad Capital Territory (ICT) Police y arrested at least 116 people who violated section 144 of the Criminal Procedure Code during the last 24 hours.
First Information Reports against 22 such people have also been registered, said a statement issued by the ICT police here.
The precautionary measures, taken under the section 144, were aimed at ensuring the safety of people and maintain peace and tranquility in the city in wake of the coronavirus emergency.
In a statement, Deputy Inspector General (Operations) Waqar Uddin stressed over the strict implementation of government's directions in that regard.
He appealed the citizens to stay home and avoid social interactions and unnecessary movements to stem the virus spread.
Waqar said the Islamabad police was determined to tackle challenging situation, pointing out that the precautionary measures were the only solution against the COVID-19.
He said meetings were being arranged with representatives of civil society and notables of community including slum areas.