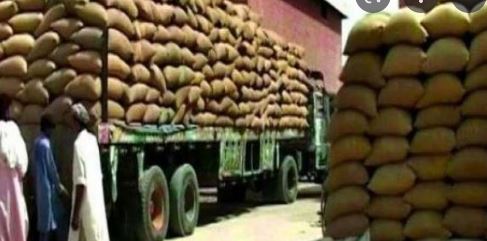 QAZI SHOAIB KHAN / District Correspondent, Attock
ATTOCK, OCT 26 /DNA/ – Punjab Food Department Rawalpindi arrested 274 wheat smugglers along with recovery of 5338 metric tons of wheat and wheat products from their possession during the months of August to October. This was told by the District Food Controller Rawalpindi Sufian Asif Awan while briefing newsmen about the anti wheat smuggling activities by the food department at Brahma-Bhattar toll plaza near here on Wednesday.
While, replying different questions, he said from August 1 to October 23, the food department has seized the bids of 274 vehicles including 32 wheels trailers, trucks and mini trucks to smuggle wheat and flour from the various parts of the Punjab to KP. He said that seven check posts were established at various points of the district to check the anti wheat smuggling activities. He said that bids were foiled at designated and un-designated routes especially Islamabad- Peshawar motorway (M-1), Rawalpindi- Peshawar GT road and link routes especially Taxila-Khanpur road and Taxila-Hattar road. He said that 274 persons were booked and send behind bars after registration of cases under food act for wheat and flour smuggling during this period.
District Food Controller Rawalpindi Sufian Asif Awan while narrating the details of confiscated 5338 metric ton of wheat and wheat products, he said that among this confiscated items, as many as 3449.10 metric ton of wheat smuggling bids was foiled and subsequently confiscated. He added that 120 vehicles were also taken into custody and as number of crew members were booked and arrested accordingly.
He further said that 154 vehicles of wheat products like flour, fine flour and maida smuggling bids were foiled during the period. He said that during the crackdown against the wheat products smuggling mafia, 1888.90 metric ton wheat products smuggling bids were foiled and 154 accused were booked under FoodAct, he added.
He further said that 80 truckers point were established to supply flour to the masses on daily basis at their door steps in various markets and bazaars across the district.He said that the with the recommendation of the concerned assistant commissioners of the relevant tehsils, flour is being supplied to as many as 2200 shops on daily basis across the district.