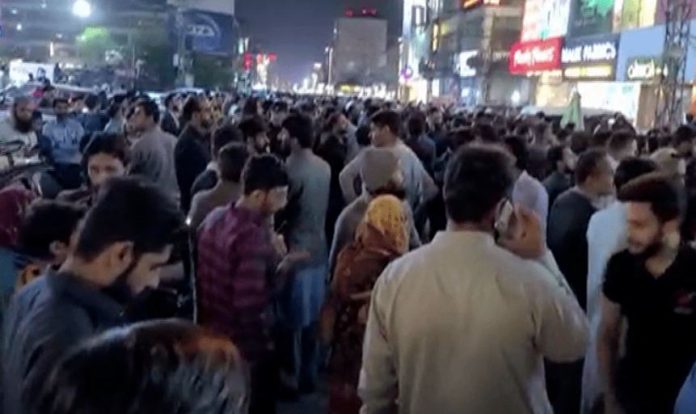 A 6.8 magnitude earthquake — with its epicentre being the Hindu Kush region — jolted parts of the country on Tuesday, according to the Pakistan Meteorological Department. The US Geological Survey said the quake rocked Afghanistan and parts of India as well, adding that the quake epicentre was 40 kilometres south-southeast of the Afghan town of Jurm.
Witnesses said that the strong earthquake lasting for at least 30 seconds was felt across much of Pakistan on Tuesday night.
"People ran out of their houses and were reciting the Quran," an correspondent in Rawalpindi said, with similar reports coming from Islamabad, Lahore and elsewhere in the country.
Dawn News reported that shocks were felt in Lahore, Islamabad, Peshawar, Jhelum, Sheikhupura, Nowshera, Multan, Swat, Shangla and other places.
TV footage showed citizens out on the streets from their homes and buildings after the quake shocks were felt.
Rescue 1122 director general Dr Khateer Ahmad said the department had received a phone call each from Swabi and Lower Dir on which rescue teams were despatched.
"No confirmed reports of any loss of life or property have been received yet. Rescue 1122 is on high alert and ready to provide services during any emergency," he said.
So far there have been no confirmed reports of human loss or property damage. Tremors were felt in the country's capital New Delhi.