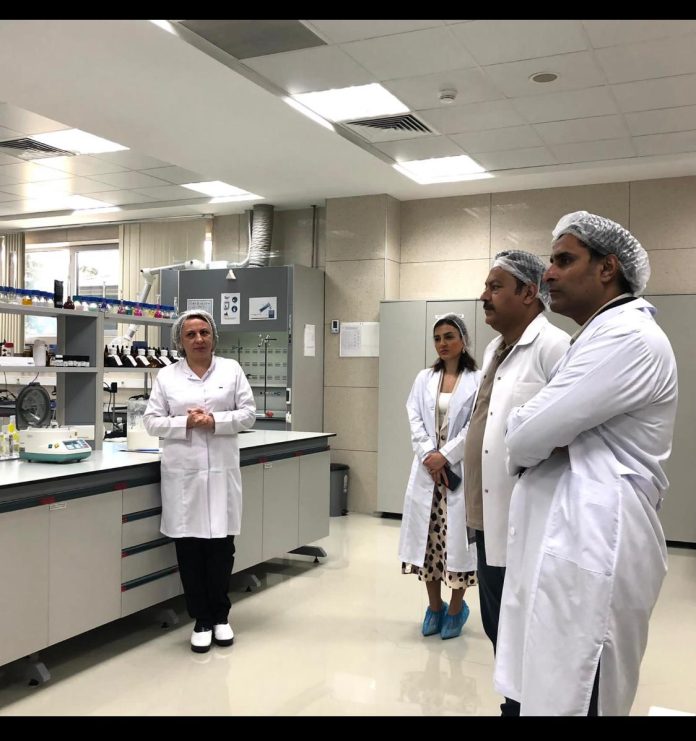 DNA
AZERBAIJAN: Waqar Zafar Bakhtawari, Executive Director of "D.Watson", the official distributor of Gazelli Group in Pakistan, visited Azerbaijan and got acquainted with the production of the company.
The Executive Director of "D.Watson" was informed that Gazelli Group company, the first manufacturer of natural cosmetics in the South Caucasus, is located on an area of 12,000 square meters and equipped with the latest technology. It produces more than 3 million high-quality products in more than 700 varieties per year. Nearly 25 years of scientific research have been conducted on miraculous naphthalene, mud volcanoes, more than 4,000 species of endemic plants, and rare thermal sources.
Waqar Zafar Bakhtawari said that the products of Azerbaijan's Gazelli Group that have entered the Pakistani market as part of the cooperation in 2021, have aroused great interest among buyers.
Then the sides exchanged views on the ways to further develop mutual cooperation.