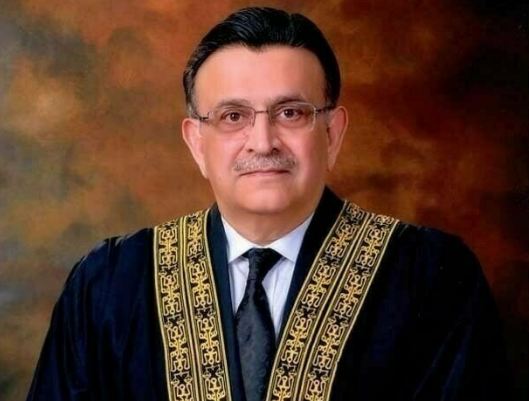 Says if truth is avoided then justice is avoided; no review was filed so our judgement regarding polls on May 14 has attained finality
LAHORE, MAY 7 /DNA/ – Umar Atta Bandial, the Chief Justice of Pakistan has said when Constitution says elections should take place after dissolution of assemblies within 90 days then it means 90 days. That is the constitutional position and there is no escape from that.
The Chief Justice was speaking at a Minorities Forum. He appreciated the services of minority Chief Justice A.R Cornelius for his great contribution towards upholding the rule of law and the Constitution.
He further said the political parties are holding consultations regarding the May 14 elections. The Court has not asked them to do so. They are doing it on their own, which is a good thing and implies the political parties duly care about what the Constitution says.
CJP Umar Atta Bandial further said our May 14 elections verdict is final. It may not be implemented now but it would go deep in the annals of the history and will be implemented one day.
Without naming the PTI, the Chief Justice said that an individual must not be praised or supported, rather the entire institution needs to be supported. He said if someone wants to extend any support then he should do it for the entire institution. He said in his individual capacity he was nothing.
He said the judgments delivered as per the Constitution carry huge moral authority adding judges should not go into the technicalities of the case. If they do so they might lose attention. The cases should be heard and decided on merit, he added.
The Chief Justice quoted many Quranic verses in order to make it clear that laws are made for the welfare of people and Islam protects rights and religious independence of minorities. Constitution of Pakistan also protects rights of the minorities.
He said, also recognized services of the former chief justice Tassadaq Jillani and others.=DNA
=============