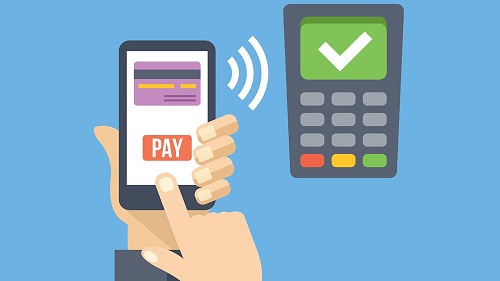 BEIJING, Mar. 22 : Affected by the epidemic, the number of domestic mobile payment users in Pakistan has increased rapidly, says a report published by Gwadar Pro.
Quoting Wang Yu, Senior Director of Risk Control Department of a Chinese financial services giant UnionPay, the report stayed that it is not taking place at a large scale, but Pakistan has a huge population of youth who can learn this system very fast and use it very well,
Digital finance not only changes the means of payment, but also subverts the lifestyle of the whole society.
"On the online side, mobile payment is frequently used for credit card repayment, online shopping, virtual goods, takeaway and other related scenarios.
Offline, it's mainly used by small and micro businesses. People over 50 use mobile payments offline, mainly in vegetable markets, supermarkets and brick-and-mortar retail stores", said Wang.
As early as 2018, China's Ant Financial Services Group entered the Pakistani digital finance field through TMB. As its parent company Alibaba is headquartered in Zhejiang, this province has become one of the centers of cross-border e-commerce with the help of powerful digital finance.
According to Sheng Qiuping, Director of the Department of Commerce of the Province, "Alibaba Group has set up a site in Rwanda to involve the quality coffee and chilies producer Rwandan youth in e-commerce.
Last year, more than 20 outstanding young people from Rwanda were selected to attend the four-year undergraduate course of cross-border e-commerce at the Alibaba College of Hangzhou Normal University.
Through training and exchanges, more young people from the 'Belt and Road' countries can find jobs or start businesses through cross-border e-commerce. We plan to extend this model to more countries along the 'Belt and Road' routes".
"Among others, like major players – Visa and MasterCard, UnionPay from China also went in Pakistan brought by Alibaba's Alipay".
With the rise of cross-border e-commerce in Pakistan, one of the major issues facing digital finance is how to resolve the financial barriers between countries.
"Cross-border payments are currently inconsistent in different countries, and complicated procedures and other problems need to be resolved urgently.
We hope to reduce the intermediate payment part and make trade more smooth and convenient", said Zhuang Jin, Director of Service Trade Division, China's Zhejiang Province.
To address this challenge, Pakistan's Ambassador Aminul Haque said, he would like to invite trustworthy Chinese investments in this area. "Especially like WeChat payments. It is very efficient, very convenient."
The significance of this novel means of payment reaches far beyond the sphere of commerce. According to Ambassador Haque, "Because we have seen e-commerce has been used to market the farm produce and the products of the villages in China.
And as part of the poverty alleviation strategy, the farmers were given the capacity building, the training of mobile use, how to use it to establish e-commerce stores, branding of the products.
So we are working with some of the Chinese companies to establish such an e-commerce platform in Pakistan as part of our own poverty alleviation program."
Meanwhile, State Bank of Pakistan (SBP) has advised all banks to implement digital portals for end-to-end digitalisation of case submission and processing.
According to its recent statement, It plans to launch a central bank digital currency by 2025 and complete the digital reform of services and technology by 2030.
This follows the launch of Raast, an instant digital payment system to speed up the process of digitization in Pakistan and alleviate poverty.
"In fact I think that the banks that do not adopt the new technology will fail to be in the race", said SBP Chief Representative at Beijing Shaikh Muhammad Shariq. "In coming days, small branches of banks that are in the residential areas aiming to provide basic facilities to its customers need to be closed down due to digital system."