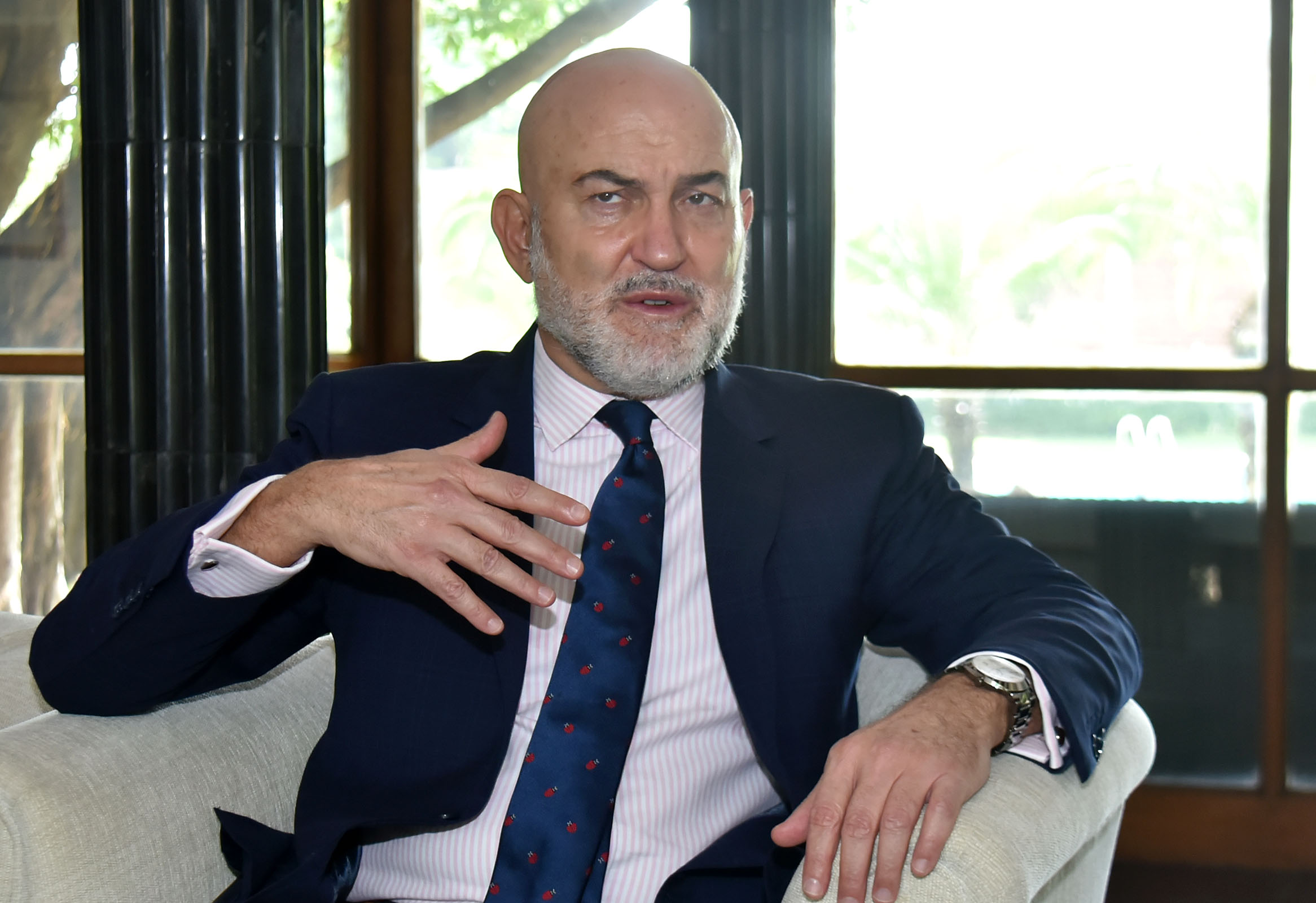 Talks to Islamabad POST; says humanitarian crisis in Afghanistan needs to be avoided; Spain is now open for international tourists including those from non-European Schengen countries ; 2021 marks the 70th anniversary of the establishment of bilateral diplomatic relations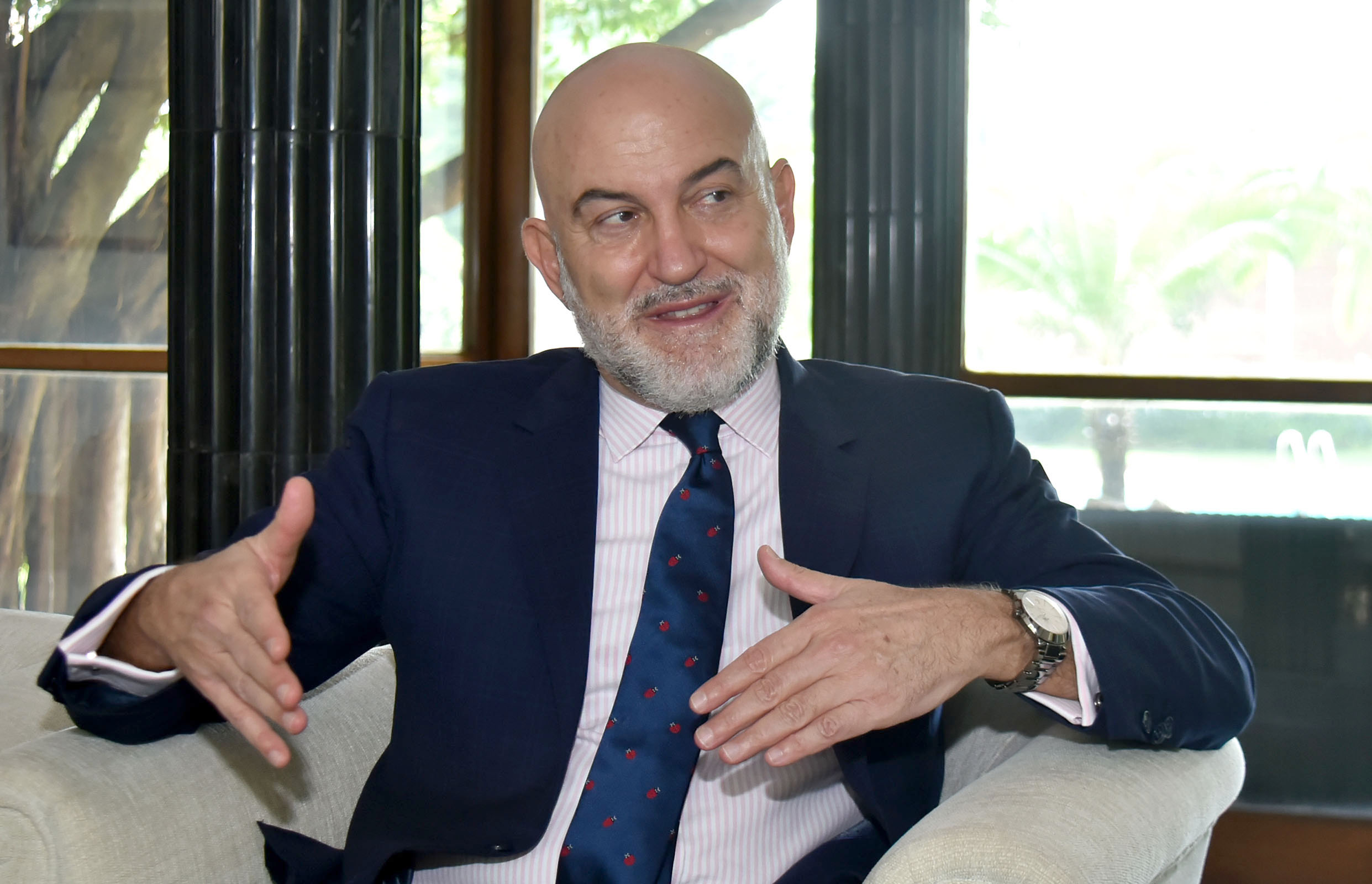 Exclusive
Ansar M Bhatti
ISLAMABAD: Ambassador of Spain Manuel Duran gave an exclusive interview to Daily Islamabad POST. Ambassador Duran talked extensively about bilateral as well multilateral issues. He also touched upon latest Covid situation in his country and shared Spanish experiences of tackling the pandemic. Spain celebrates its national day on October 12, however due to Covid, a formal reception was not hosted this time. The interview shall also be published in the coming issue of Centreline magazine and DNA News Agency.
Let us begin with COVID-19 pandemic. Spain is one of the hardest hit countries. Please share with our Spanish govt's preventive measures.
As for all countries across the world, COVID 19 impacted our country and our health system. From March 2020 Spain was learning as the pandemic was hitting, trying to respond to a challenge that no one could have barely foreseen in advance.
First of all, we need to be extremely grateful to all workers in the health sector, who worked day and night when the situation was critical, risking their lives for the sake of others.
Spain was hit hard by the first COVID wave from March to June 2020. In that period, special measures were taken. Restrictions to the movement of people had to be imposed. A confinement was put into place: people could only leave their houses for the strictly necessary (groceries, pharmacy, essential work, etc.). The confinement was lifted in May 2020 and as of July last year restaurants, hotels and shops started to open gradually.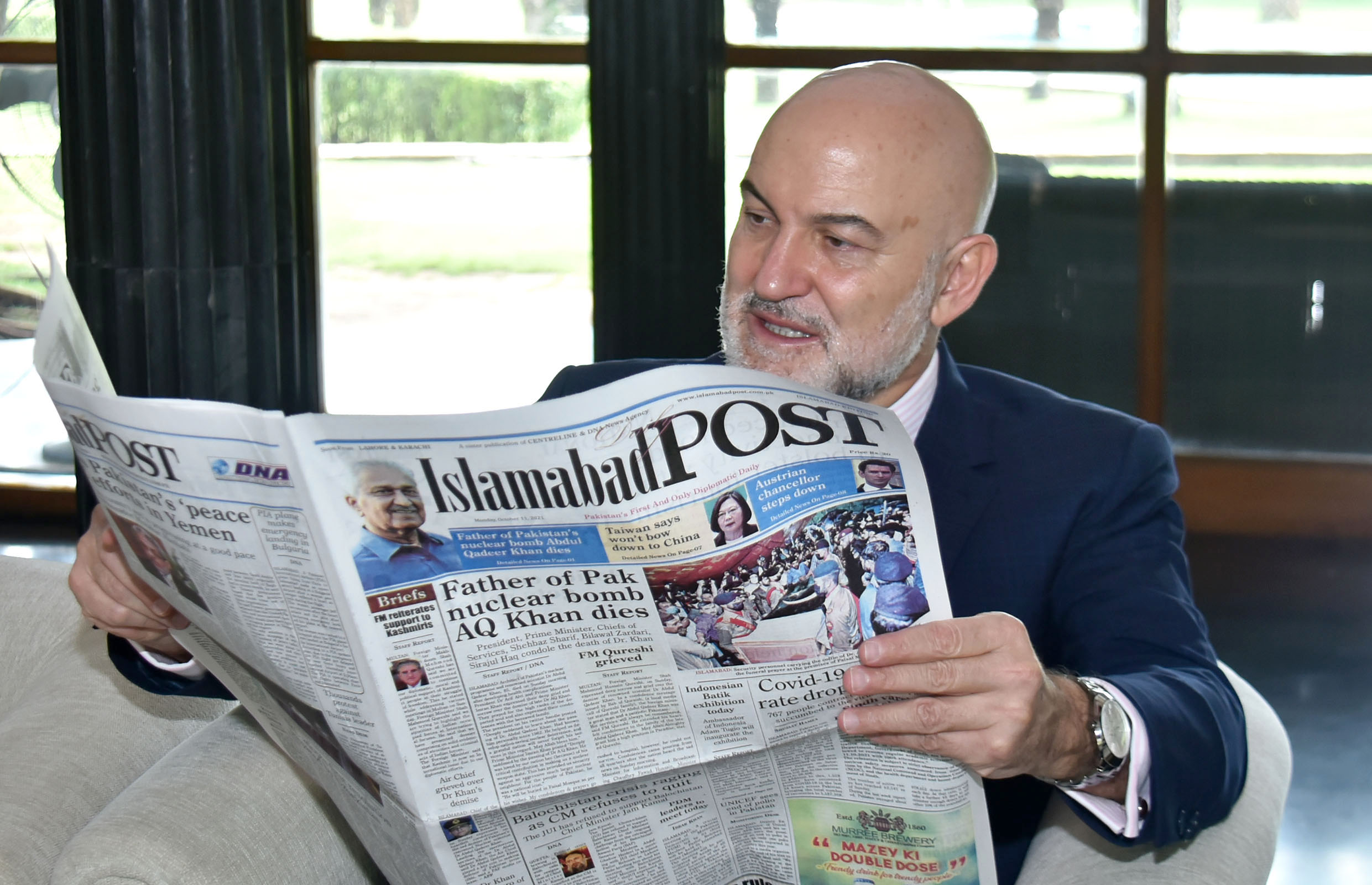 Subsequent waves (so far, fives waves have been registered by experts) also hit Spain, leaving a total number of 4.9 million people infected and 86,000 people who died being COVID positive. One year and a half later, Spain is now prepared to tackle similar pandemics. For example, specialized hospitals have been built and specific units have been created. The Spanish government has tried, together with our European partners, to find the balance between imposing protection and safety measures and reviving our economy. Examples of this balance are the number of people allowed in shops, restaurants, hotels, etc; the mandatory use of masks and sanitizer in interiors, etc.
Finally, the vaccination strategy has been a success in Spain. The vaccination campaign started in January 2021 with some target groups (citizens older than 80 years, health sector workers) and in August 2021 vaccination was general for everyone over 12 years old. As of now, 85% of the Spanish population is vaccinated.
What is latest situation and when do you think Spain shall be able to receive international tourists? If it has already opened, then under what pre-conditions?
Spain is now open for international tourists including those from non-European Schengen countries. Pakistan is one of these countries but some requirements have been put into place: all tourists need to be fully vaccinated, at least 14 days before the start of the trip, with one of the vaccines approved by the European Union or the World Health Organization (with current data, Pfizer-BioNTech, Moderna, AstraZeneca, Janssen/Johnson&Johnson, Sinovac and Sinopharm). Besides, an electronic certificate has to be digitally fulfilled before entering Spain.
The rest of requirements that applied before COVID to obtain tourism visas are still in place.
It is understandable that due to Covid the momentum in bilateral relations has also been disturbed. How do you plan to regain that momentum?
It is true that governments across the world in the beginning focused on the priority of tackling the immediate health and economic crisis that derived from the COVID19 pandemic. But during the crisis the Spanish government was not only looking inwards, rather the contrary, many exchanges on the topic were held with our European partners as well as in the framework of UN and WHO to share best practices and to coordinate measures.
Now that the vaccination campaign has been a success, it is the moment to breathe and focus on other areas beyond the health sector. In this sense and regarding Spain-Pakistan bilateral relations, 2021 marks the 70th anniversary of the establishment of bilateral diplomatic relations. Spain was one of the first countries to recognize the independent state of Pakistan and in 1951 we opened our Embassy in Karachi, which later was moved to Islamabad. We are now in process of organizing a special cultural event to commemorate the 70th anniversary.
Spain and Pakistan enjoy excellent bilateral diplomatic relations. Another example of that is the recent visit on September 10th to Islamabad of Mr. José Manuel Albares, Spanish Minister of Foreign Affairs. Minister Albares had fruitful exchanges with the Prime Minister Imran Khan, the Chief of Army Staff, General Bajwa and his homologue, Foreign Minister Shah Mahmood Qureshi.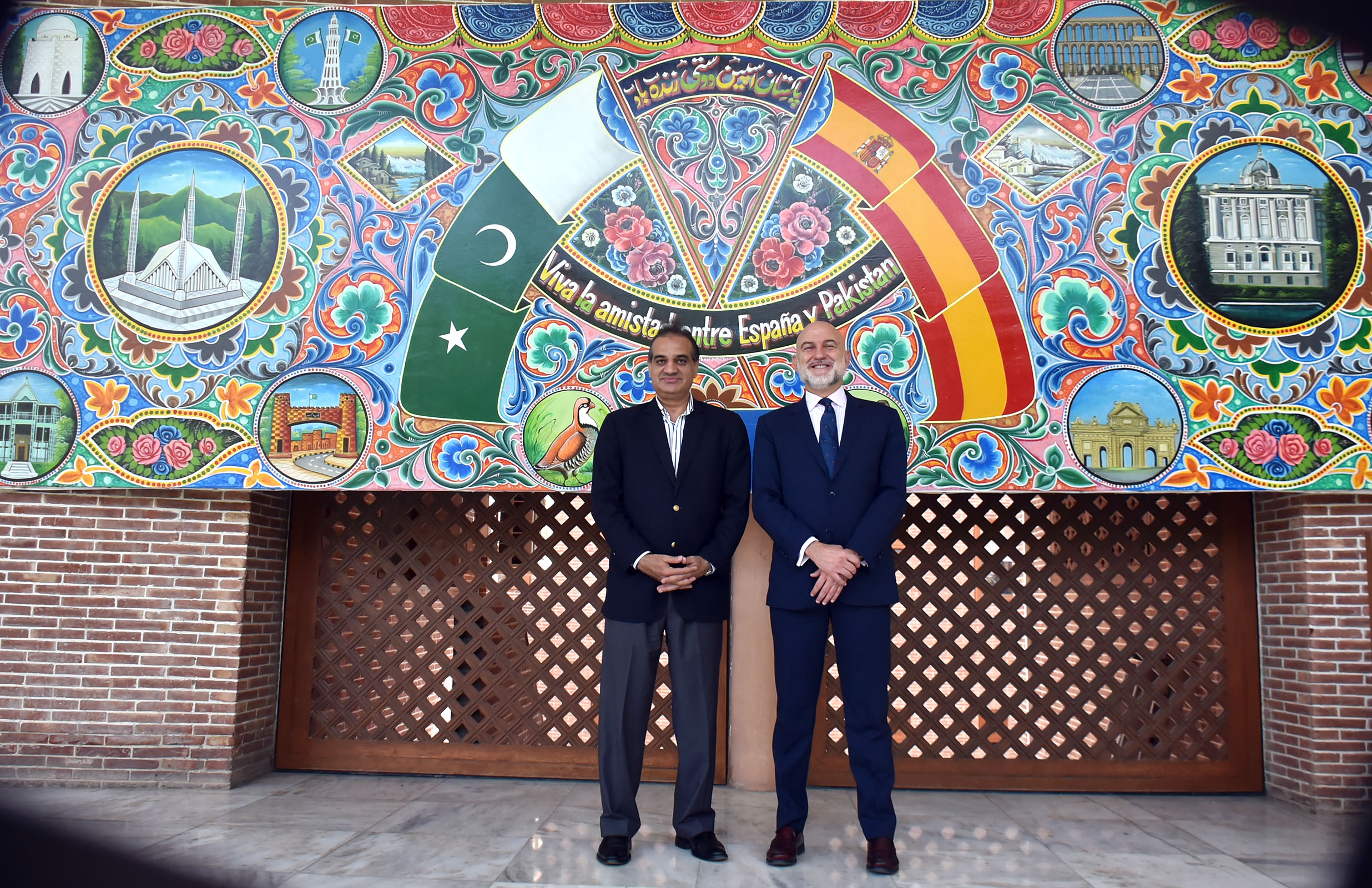 We believe, all the Spanish troops and nationals stationed in Afghanistan were evacuated safely. How do you see the situation in Afghanistan after the pull out of US and allied forces?
Allow me first of all to thank Pakistan and the Pakistani government for all the assistance and the help to evacuate Afghan refugees from Pakistan to Spain. Without Pakistan's support, we would not have been able to achieve it.
I am the Ambassador of Spain to Pakistan, not to Afghanistan, therefore I am not the person to be asked the question on the situation in Afghanistan. But I can assure you that Spain is committed to the Afghan people: in the Geneva Donors Conference for Afghanistan, Spain committed 20 million euro in humanitarian aid for Afghanistan.
Of course, it would be premature for you to comment on the issue of recognition of Taliban govt by Spain, but what is your understanding that how the world may react on the recognition issue?
The priority for the international community is that humanitarian aid is delivered and that it reaches all people in need before winter starts. A humanitarian crisis needs to be avoided. This is the priority, together with the safeguard of the human rights, particularly for vulnerable groups, such as women, girls and minorities. Subsequent steps will be seen and analyzed together with the evolution of the situation in Afghanistan.