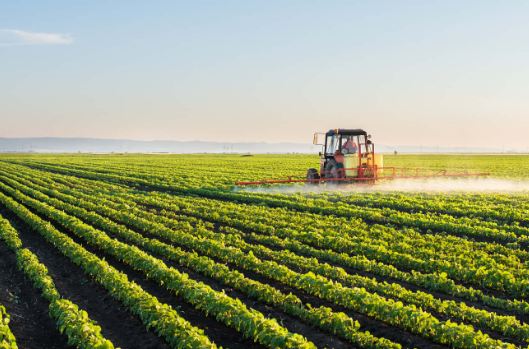 LAHORE, JUL 09 (DNA) — Chairman Rice Research and Development Board Punjab Shahzad Ali Malik Sunday said the agricultural sector in South Asia is confronted with various multiple challenges of limited access to modern farming techniques, inadequate irrigation facilities, fragmented land holdings, and insufficient post-harvest storage and processing infrastructure.
Talking to a delegation of progressive farmers led Muhammad Hussain Shah Pindi Shaikh Musa district Faisalabad said these factors affected productivity and contribute to food insecurity.
He said food insecurity continues to be a significant issue in many parts of South Asia. While on the other hand the region has made progress in recent years in reducing poverty and improving overall food security, several factors contribute to the persistent challenges faced by many countries including Pakistan, he added.
He emphasised that efforts must be made at the national and international levels to address food insecurity in South Asia and these initiatives should include promoting sustainable agriculture practices, improving irrigation and water management, enhancing infrastructure for storage and transportation, investing in rural development, strengthening social safety nets, and supporting nutrition programs to address malnutrition.
He said South Asia has a rapidly growing population, which places significant pressure on food production and availability. As the population expands, the demand for food increases, and meeting the nutritional needs of all individuals becomes more challenging.
Shahzad Ali Malik said high poverty rates remain a major contributor to food insecurity in South Asia as many people in the region lack the financial resources to access an adequate and nutritious diet consistently.
He said this region is too vulnerable to climate change impacts, including erratic monsoon patterns, droughts, floods, and cyclones. These factors are resulting in crop failures, livestock losses, and disruptions in food production and distribution systems, exacerbating food insecurity, he added.
Concluding, he said countries like India, Bangladesh, and Pakistan have made significant progress in certain areas, while others, like Afghanistan and Nepal, still face considerable challenges. — DNA