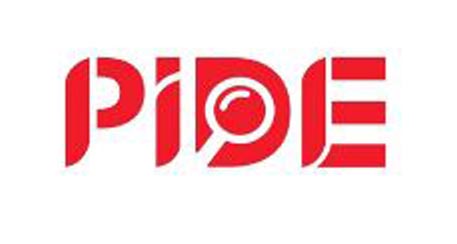 ISLAMABAD, FEB 6 /DNA/ – The Asian Infrastructure Investment Bank (AIIB) in collaboration with the Pakistan Institute of Development Economics (PIDE) launched AIIB's fourth Asian Infrastructure Investment (AIIF) Report – Moonshots for the Emerging World: Transforming State Capacity and Mobilizing Private Sector Toward Net Zero.
In his opening address, Nadeem Ul Haque, Vice Chancellor PIDE welcomed the Chief Guest Pakistan Minister of Energy Mr. Musadik Malik. Mr Musadik Malik then delivered the keynote address at the event.
In his presentation, the AIIB's Chief Economist, Erik Berglöf shared the key findings of the report with those present.
Minister of Energy, Mr. Musadik Malik in his keynote address said, We understand that the contributions toward net-zero transition come from each and every economy, since we are in it together, but there should also be a realization that this transition should be just in nature. We cannot simply start counting carbon emissions from today and start asking every economy to decarbonize at the same rate, irrespective of the level of development.
Some economies in the world achieved faster economic growth in the past and achieved higher level of development, but it came at a higher cost, in terms of polluting the world and environmental degradation. As a result of higher economic growth, the benefits were mostly reaped by the developed economies today, but the costs, in terms of environmental degradation and climate change, was borne by the whole planet. The economies left behind did not add much to the pollution, but they have been adversely affected by the worsening climate and left on their own to fend for themselves.
Key finding & points of the Annual Report of AIIB, through insight and data, the report cogently argues for the acceleration and scaling up of the state capacity and the collective global effort needed to accelerate the net zero transition.
It shows how, through innovative and technology adoption frameworks, public-private partnerships (PPPs) can work together with state-owned enterprises and financial institutions (SOEs and SOFIs) to bring about moonshots – inspirational, once-in-a-generation project breakthroughs – that can decarbonize Emerging World economies, giving renewed momentum to their development and growth.
And it underlines why global MDBs – through a combination of capital, convening power and investment in green innovation – are so vital to enabling wider institutional reform.