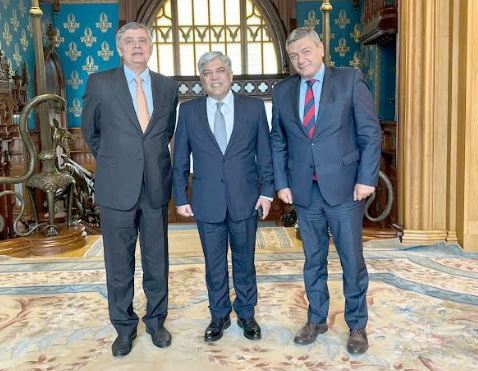 MOSCOW, Sept 5 /DNA/  – In a poignant farewell meeting held today, Ambassador Shafqat Ali Khan, Pakistan's Ambassador to the Russian Federation, bid adieu to his distinguished diplomatic post as his tenure in Moscow came to a successful close.
The event was graced by the presence of Mr. Andrei Rudenko, Deputy Foreign Minister of the Russian Federation, and Ambassador Zamir Kabulov, Russian President's Special Representative on Afghanistan. It was a testament to the strong and fruitful diplomatic relations shared between Pakistan and Russia.
During his tenure, Ambassador Shafqat Ali Khan played a pivotal role in strengthening the bilateral ties between the two nations, further enhancing cooperation in various fields, including politics, trade, and culture.
The meeting provided an opportunity for the diplomats to reflect on the achievements and collaborative efforts made during Ambassador Khan's tenure, as well as to discuss the continued strengthening of Pakistan-Russia relations.
As Ambassador Khan prepares to take on new challenges in his diplomatic career, his contributions to fostering goodwill and cooperation between Pakistan and Russia will be remembered and cherished.