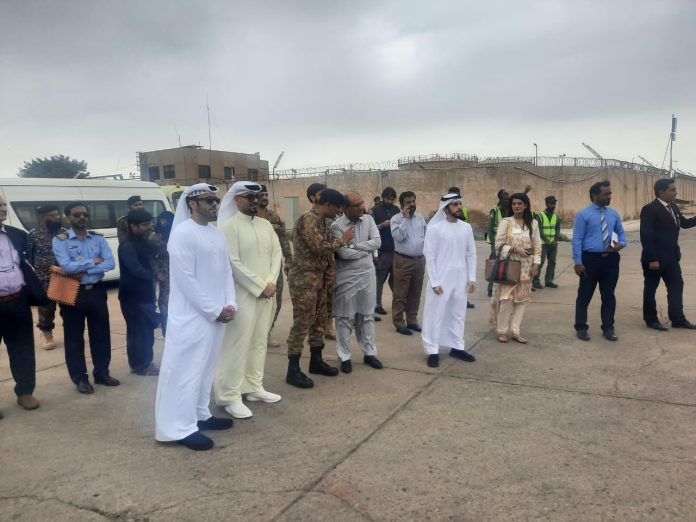 DNA
KARACHI: In continuation of humanitarian assistance to support the people of Pakistan in aiding relief operations, an additional relief plane from UAE has landed in Pakistan as part of the humanitarian air bridge established between the two countries.
The aircraft carrying relief goods was received by Mr Saeed Ghani, Provincial Minister of Labour at Jinnah International Airport, Karachi.
This is the 8th of such flights from UAE carrying relief goods for the people of Pakistan affected by catastrophic floods.
Pakistan is thankful to the government and people of UAE for their support and solidarity with the people of Pakistan to overcome the disastrous situation brought about by floods in Pakistan.