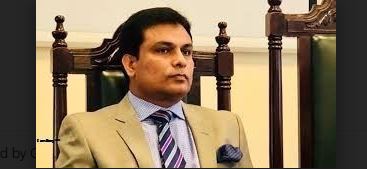 DNA
ISLAMABAD: The All Pakistan Business Forum, while appreciating the United Nations' view to relax debt burden on Pakistan by suspending repayments and restructuring loans, has observed that the IMF, World Bank, Asian Development Bank and other lenders should consider the UN recommendations with a view to provide humanitarian support to the calamity-hit Pakistan.
APBF President Syed Maaz Mahmood said that we back the government, which has already reached out to bilateral creditors to see if it can get some relief, as the country pays a large chunk of its tax money to foreign creditors. Last year, Pakistan paid $11.6 billion to lenders, which is more than its central bank has in its reserves at the moment, he added. It is very welcome that Pakistan has called for a moratorium on interest payments, as most of their debt consist of loans, which are borrowed to pay off previous loans, trapping them in a vicious debt cycle, he added.
APBF Chairman Ibrahim Qureshi asked the world community to think of debt write-off for countries like Pakistan that will help them to cope with the post-flood sufferings. He observed that Pakistan lacks fiscal space and a proper health system. Therefore, the most appropriate response that the IMF, World Bank and G20 countries can give, at the moment, is abandoning the loan instead of a temporary relief, he said.
Ibrahim Qureshi pointed out that there is no benefit of interim debt relief on principal and interest payments, as the suspension period for debt relief will remain only for few months and all debt service falling due in this period will be packaged into a new loan on which the repayments will again start after a short period, to be paid over three years. He asked them to extend grants to Pakistan instead of loans. APBF President Syed Maaz Mahmood said that the debt servicing would eat up more than two-fifth of country's total budget, as it is the top category in expenditures in FY23. Recalling the earthquake of Haiti in 2010, he said the World Bank had announced total cancellation of all remaining Haitian loans, which was made possible by contributions from Belgium, Canada, Finland, France, Germany, Ireland, Italy, Japan, The Netherlands, Norway, Spain, Sweden, and Switzerland. He said that the World Bank and other lenders should also show the same generosity in the case of Pakistan.
He said that the central bank's foreign exchange reserves have declined stridently during last couple of months mainly owing to external debt servicing. He argued that the creditors should consider debt relief so that Pakistan could prioritize financing its disaster response over repaying loans. Pakistan's payments could be suspended at the earliest to free up fiscal space for urgent disaster response and recovery, which have been aggravated by the catastrophic floods, he added. He also proposed some restructuring or debt swaps, whereby creditors would forgo repayments in return for Pakistan agreeing to invest in climate change-resilient infrastructure. Pakistan, whose external debts total about $100 billion, was struggling with a balance-of-payments crisis that strained its ability to repay loans even before unprecedented flooding recently. The country, which has been particularly hard hit by the global surge in commodity prices, received a $1.1 billion bailout from the IMF last month. The disaster has amplified the challenges, affecting more than 30 million people and causing an estimated $30 billion in damage. Syed Maaz argued the creditors to find a longer-term solution that would involve lowering Pakistan's debts down to a sustainable level to enable the government to put people's needs first.
The APBF President said that the country's economy is witnessing an unprecedented damage under the government's controversial agreement with the International Monetary Fund, as it has wreaked havoc on the industry by unleashing a slew tsunami of unbearable hike in prices of utility.