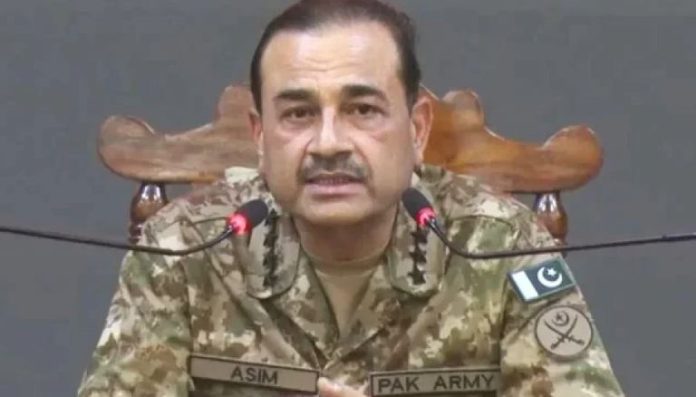 Says attempt to dent people's trust in Army foiled with 'restraint and wisdom'
RAWALPINDI, SEP 06 (DNA) — Chief of Army Staff General Syed Asim Munir has said that attempts aimed at harming the relationship of trust between the Army and the people of Pakistan have been foiled.
In a statement issued on Wednesday to mark the Defence and Martyrs' Day, the Army chief declared that the bond of trust between the public and the Army was an 'asset' and that some people had recently attempted to damage it. Such attempts had been foiled with "restraint and wisdom", he added.
General Asim Munir also added that the Army displayed exemplary professionalism in the 1965 war and a remarkable display of national unity was shown. He also said that the Army was ready to respond to any act of aggression, adding that every soldier and officer values the defence of the country more than his life.
The Army Chief highlighted that a strong economy was a prerequisite for a strong defence and mutual cooperation will bring economic progress in Pakistan. General Asim Munir said that the sacrifices made by the Army's martyrs were an example for the nation and respecting them was an important responsibility.
The way Pakistan Army tackled terrorism in the country was unmatched, he said. General Asim Munir has said that Pakistan will be on the path of economic development with mutual cooperation, adding that "a strong economy is a must for the country's impregnable defence".
"Pakistan Army as a national institution foiled it [sinister attempt] with great patience and wisdom," the statement quoted the COAS as saying. The COAS also termed unity and trust between the military and people a great asset.
The Pakistan Army holds a prominent position in the world due to its discipline and high professional standards, Gen Munir said adding that the military is always ready to respond to any aggression of the enemy. "It is the commitment of every officer and soldier of the Pakistan Army to put the defense of the country before his life."
The army chief said the sacrifices of the martyrs and the achievements of the ghazis are great examples for the nation. COAS Asim Munir said the courage with which the armed forces fought against terrorism was unprecedented. — DNA