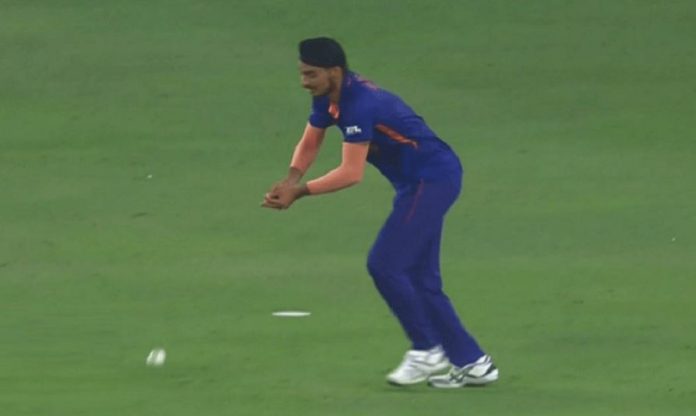 NEW DELHI: Indian cricketer Arshdeep Singh's parents have quoted the cricketer as saying that he was "laughing" at the messages received after Sunday's clash between Pakistan and India, adding that the incident had only "given him more confidence", Indian media reported.
Singh has incurred the wrath of many social media users when he dropped a simple catch in the closing stages of a tense India-Pakistan match during the ongoing Asia Cup.
His Wikipedia page was also edited to link him to a Sikh separatist movement, which prompted India to summon the executives of the online encyclopedia.
Speaking to The Indian Express, Singh's parents Darshan Singh and Baljeet Kaur said they spoke to Arshdeep before boarding a flight from Dubai to Chandigarh and were relieved to hear that the cricketer had taken the criticism on the chin.