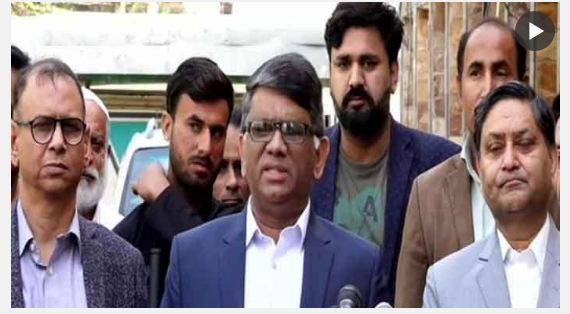 KARACHI/HYDERABAD: The Pakistan Peoples Party (PPP) is in the driving seat as the much-awaited results of Karachi's local body elections are trickling in, with the Jamaat-e-Islami (JI) trailing behind, official numbers showed Monday.
The delay in the release of results — despite the polling being closed at 5pm on Sunday — had prompted rigging allegations from the opposition parties — Jamaat-e-Islami (JI), Pakistan Tehreek-e-Insaf (PTI), and Jamiat Ulema-e-Islam (JUI-F).
However, the Election Commission of Pakistan (ECP) assured the parties that the results of the local elections would be completed by evening, while the PPP-led government also denied its involvement in rigging the polls.
So far, the election commission has released the results of 106 union committees (UCs) out of a total of 246. PPP leads with victories on 58 UCs, JI has secured second place with 31, PTI 26, Pakistan Muslim League-Nawaz (PML-N) four, while JUI-F, Tehreek-e-Labbaik (TLP), and an independent have one won seat each.
PTI suffered a major setback in Karachi local bodies polls when Khurram Sher Zaman — who was considered the party's candidate for the top slot of the mayor — lost to PPP's Najmi Alam in Saddar.
However, the initial results of the much-delayed local body election's second phase in Karachi could not be finalised even past midnight despite the polling process ending at 5pm, political parties started claiming that "rigging is underway in the metropolis".
The voting kicked off at 8am on Sunday and continued uninterrupted, with reports of sporadic clashes. However, several confrontations were also reported even after the polling process ended.
The parties seemingly did not respond strongly to the clashes, however, later on, claims were made that the Sindh government and the Election Commission of Pakistan (ECP) were involved in delaying the release of results.