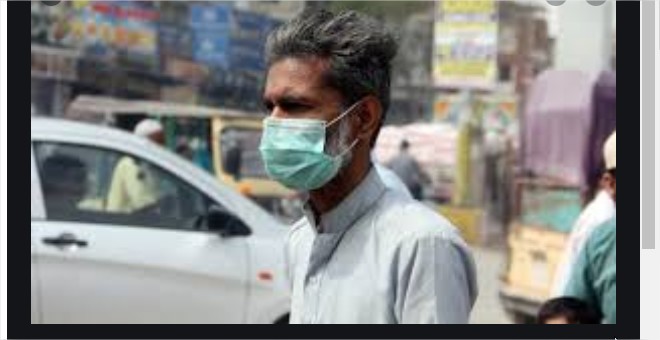 DNA 

ATTOCK: A 75-Year-Old man died from Covid-19 in Attock and 22 more people were diagnosed with the disease, district health authorities have confirmed. 

There have now been 415 cases of Covid-19 in Attock district and 28 deaths. 

According to spokesperson of district Emergency service said that the deceased was a 75-Year-Old man from samaa village of district attock. He was admitted in CMH hospital. Where he tested positive for COVID-19. 

Rescue Officer said that he was buried according to the COVID-19 protocol. 

According to the district focal person for COVID-19 Dr Asif Arbab Niazi said that 22 new cases were reported in the district raising tally to 415. 
There has been an alarming spike in the district, with the highest single day rise in COVID-19 cases. One positive patient also succumbed to novel coronavirus in Attock raising death toll to 28. 
Dr. Niazi said that so far safe burial of as many as 42 patients was carried out in different parts of the district. 

According to District Attock focal person for Covid-19, Dr Asif Arbab Niazi, among 22 new cases, 13 belongs to Attock, 04 are from Hazro tehsil, 01 from Fatehjang, 03 from Pindi Gheb and 01 from Jand and on While giving details about the active patients in various tehsils of the district, he informed that there are 90 in Attock City, 33 in Hazro, 15 in Hassanabdal, 01 in Fateh Jang, 11 in Jand and 10 in Pindi Gheb. 
He said as many as 06 patients were under-treatment at various hospitals of the district in which Four are Stable and Two are critical while other 158 positive patients are under home isolation. 
Dr. Niazi added that the number of suspected cases also rose in the district to 3399 while screening of as many as 6980 persons hadbeen carried out so far. He said that result of as many as 375 suspects of the area is awaited so far. He said that 199 patients have recovered from this deadly virus in Attock so far. DNA==============================