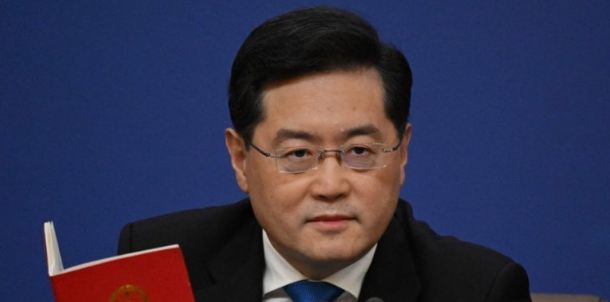 Beijing, MAR 7: Chinese Foreign Minister Qin Gang has warned Washington of "catastrophic consequences" if its relationship with Beijing is strained any further, speaking on the sidelines of this year's session of the National People's Congress.
Ties between China and the United States have been tested in recent months by the downing of an alleged Chinese spy balloon in US airspace, adding to tensions caused by Beijing's claims towards Taiwan and fierce competition in the semiconductor industry.
"If the United States does not hit the brake, but continues to speed down the wrong path, no amount of guardrails can prevent derailing and there will surely be conflict and confrontation."
"US-China policy has entirely deviated from the rational and soundtrack," the diplomat added, noting that Washington viewed Beijing as its "primary rival" and wanted to suppress China in all areas.
Chinese leader Xi Jinping also rebuked the US and the West – in a rare naming of individual countries – in a speech to the country's political advisory board meeting alongside the National People's Congress.
"Western countries led by the United States have carried out all-round containment, encirclement and suppression of China, which has brought unprecedented severe challenges to China's development," Xi was quoted by state media as saying.
Qin also expressed hope that Europe will "truly achieve strategic autonomy," hinting at a desire for European countries to distance themselves from the US.
"China-Europe relations are not directed at, dependent on, or subject to third parties," the foreign minister said.
"China always regards the EU as a comprehensive strategic partner and supports European integration," he added. "We hope that Europe, having gone through the ordeal of the war in Ukraine, will learn from its pain and truly achieve strategic autonomy and long-term stability."
He reiterated Beijing's call for peace talks to bring an end to the war in Ukraine, blaming an "invisible hand" for the protraction and escalation of the year-old conflict.
"The process of peace talks should begin as soon as possible, and the legitimate security concerns of all parties should be respected," Qin said.
Beijing has not condemned Moscow's full-scale invasion of Ukraine.
China recently presented its own position paper, but experts said the document proposed no new initiatives for a peace settlement.
"Efforts for peace talks have been repeatedly undermined," Qin continued. "There seems to be an invisible hand, pushing for the protraction and escalation of the conflict and using the Ukraine crisis to serve [a] certain geopolitical agenda."
As a former foreign office spokesperson and, most recently, Chinese ambassador to the US, Qin has a lot of experience in dealing with the media. Nonetheless, appearances by the foreign minister are usually carefully orchestrated in China.
Qin, China's former ambassador to the US, was approved as foreign minister at the end of last year.