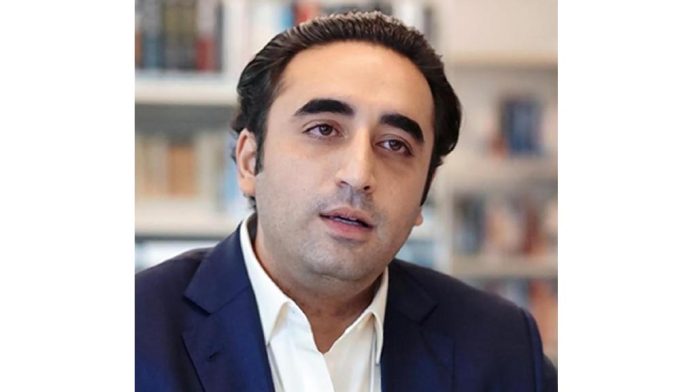 DNA
New York: Foreign Minister Bilawal Bhutto Zardari hosted a meeting of Young Foreign Ministers at the Permanent Mission of Pakistan in New York. Ministers from Canada, Czech Republic, Hungary, Iceland, Lithuania, Liechtenstein, Pakistan, Panama, Qatar, and Serbia participated in the event.
The Foreign Minister highlighted the overarching current and future challenges that humanity faces which the young Foreign Ministers have a responsibility to address, since they will be the beneficiaries or victims of the future world order. He outlined a six-point Agenda to shape a future international order to guarantee security, peace and harmony for all. This would revolve around such challenges as climate change; the evolving global economy impacted by technological and scientific advances, green jobs, modern supply chains, crises and emergencies; peaceful co- existence and resolution of conflicts; the relentless emergence of new weapons driven strategic competition and new scientific innovations; possible future pandemics; and the need for stronger multilateral cooperation.
The UN Secretary-General's Special Envoy on Youth also attended the meeting and highlighted the Secretary-General's concerns for the full participation of youth in shaping their own future.
The participating Foreign Ministers unanimously and strongly welcomed the Foreign Minister's initiative and outlined the issues which they considered vital for the future of the world's nations. They mentioned current challenges – political, security, economic, human rights and environment – and erosion of mutual trust, human interaction, the anxiety of young people and deficit in global cooperation. There was general agreement that this new platform was a splendid initiative which should be welcomed.
The Foreign Minister, in conclusion, noted the valuable views expressed during the meeting which would form inputs for consideration in formulation of the "Pact for the Future" which has been proposed by the UN Secretary-General.
A summary of the discussion will be circulated to all the participating Ministers and later shared with UN Member States and other stakeholders.