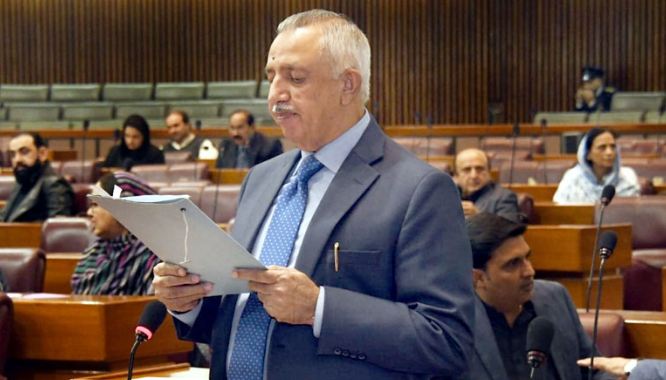 ISLAMABAD, JAN 13 (DNA) — The Senate was informed today that a mechanism is in place to ensure disbursement of amounts to the beneficiaries of Benazir Income Support Program in a transparent manner.
The session held at parliament house in Islamabad on Friday with Chairman Sadiq Sanjrani in the chair. Minister of State for Law Shahadat Awan told the house during question hour that monitoring of payments at all levels is ensured to cater to the issues of illegal deductions.
He said spot checks and surprise visits at disbursement points are made by Benazir Income Support Program Head Office and regional teams. The Minister of State for Law said the government has allocated a total budget of 364 billion rupees to Benazir Income Support Program for the current financial year.
Responding to a supplementary question, the Minister of State for Law said an expenditure of 434.43 million rupees was incurred on the use of a helicopter by the former Prime Minister Imran Khan.
Minister of State for Law Shahadat Awan laid before the house a motion expressing deep gratitude to the President for his address to both the houses of parliament on 6th October 2022.
The house will later hold discussion on the motion. At the outset, the house offered fateha for the security personnel martyred in recent acts of terrorism. The house will now meet on Monday at three pm. = DNA