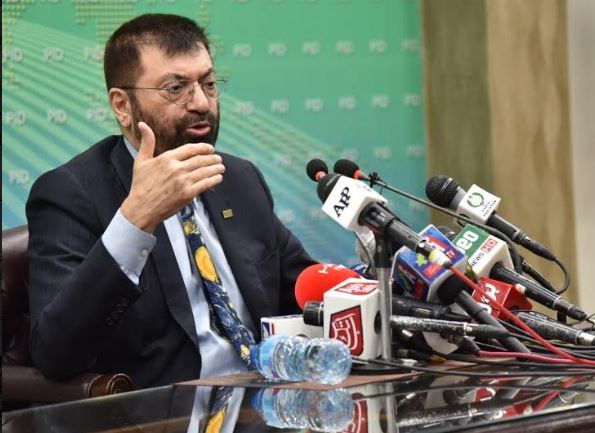 DNA
Islamabad, Oct 21 – A delegation of All Pakistan Universities BPS Teachers Association (APUBTA) called on Chairman HEC Tariq Banuri at the HEC Secretariat and apprised him about the problems and challenges faced by the BPS faculty of public sector universities.
The meeting was also attended by Executive Director HEC Dr. Shaista Sohail, Member (Operations and Planning) Dr. Fateh Marri, Adviser (Administration and Coordination) Mr. Awais Ahmed, and Director (Quality Assurance) Mr. Aqeel Akhtar Khan.
The APUBTA representatives said that BPS faculty members comprise 88 per cent of the entire faculty in public sector universities, but were facing a systematic and multi-faced discrimination. They demanded that HEC should set up a service structure for BPS faculty, including promotion rules, performance-based incentives, and relaxation in the post PhD experience. They said that BPS faculty is laboring under a sense of deprivation and demotivation because of the absence of such rules, inadequacies in benefits, and the burden of additional administrative work.
Chairman HEC assured the delegation that HEC's role is to serve all faculty members, both BPS and TTS. He said that this was the first time that they had approached HEC, and that HEC will work closely with them to resolve the problems they faced, in order to promote the quality of teaching and research on an equitable basis.
Mr. Banuri asked them to translate their demands into a concrete proposal for the formulation of draft BPS Statutes. At the request of the Association, it was agreed that HEC will obtain the services of a qualified expert in administrative law to provide technical assistance to the Association for the drafting of the statutes. The HEC secretariat will review and refine the proposals before submitting their recommendations to the Commission for a decision. This work could be completed within a period of three months.
The Chairman also urged them to undertake consultations provide ideas on other critical issues, including the challenge of bringing about a convergence between the TTS and BPS into a single system, and how to encourage the best people to adopt teaching as a profession.
On the issue of post-PhD experience, the Chairman requested Association members to provide concrete data so that a decision could be made after considering all relevant factors.
The APUBTA members expressed strong support for the range of initiatives introduced by the HEC to enhance the quality of education and research, including the new policies for undergraduate and graduate education, the new system for financing and promotion of research, and the new classification of research journals.