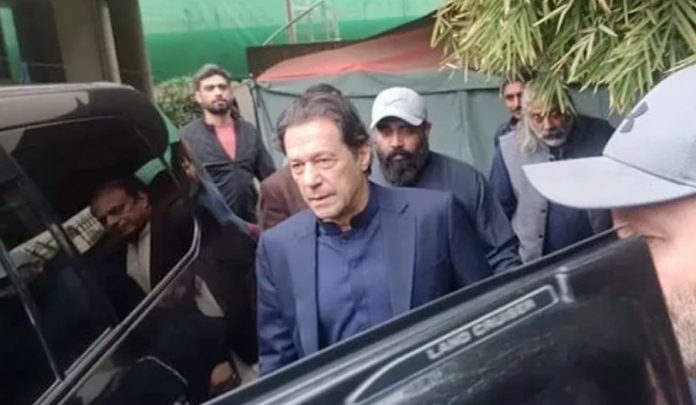 Former prime minister Imran Khan finally made his way inside the Lahore High Court (LHC), with a horde of PTI supporters waiting outside the courtroom.
Senior PTI leaders Fawad Chaudhry, Asad Umar, Shah Mahmood Qureshi and Azam Swati are accompanying the former premier.
Footage aired on television showed Imran's convoy being showered with rose petals as it made its way inside the LHC premises with a large number of PTI supporters surrounding the cars and chanting slogans in support of the former prime minister.