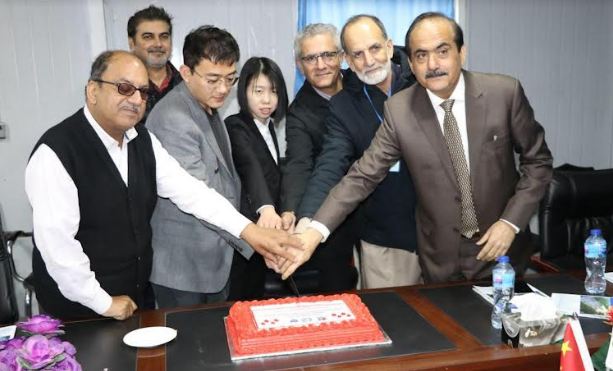 By Syed Ali Nawaz Gilani
The year 2023 marks the 10th anniversary of the Belt and Road Initiative (BRI) proposed by Chinese President Xi Jinping in 2013. In January 2023, China signed a MoU on the joint construction of the BRI with Turkmenistan apart from signing updated MoU with the Philippines, these two recent events demonstrated that the BRI meets the needs of world development and conforms to the expectations of the international community, and always enjoys strong resilience and vitality.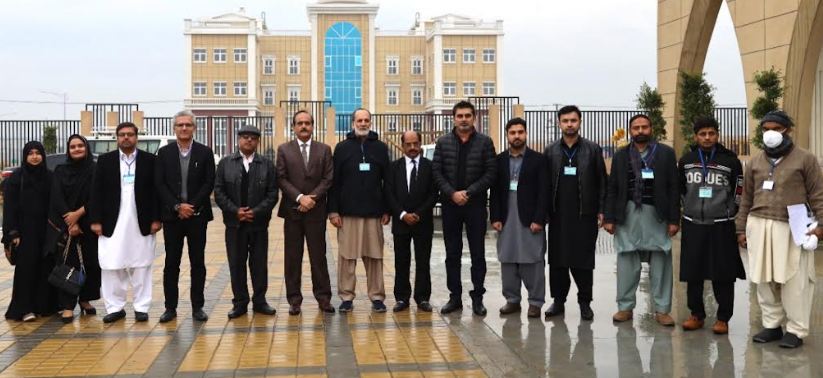 In fact, BRI cooperation embraces the historical trend of economic globalization, responds to the call for improving the global governance system to meets people's longing for a better life. China has signed more than 200 BRI cooperation agreements with 151 countries and 32 international organizations so for and Global Economic Prospects report released in January 2023 by World Bank slashed its 2023 global economic growth forecast to 1.7 percent due to the reason the economic globalization is encountering headwinds and global economic recovery is in the doldrums, on the other hands joint construction of the BRI has shown a more important role in boosting the economic growth of relevant countries and regions and promoting the common development of all countries.BRI if fully implemented, would generate $1.6 trillion in benefits annually in global revenue by 2030 — accounting for 1.3 percent of global GDP.

The BRI was proposed by China, yet it generates opportunities and benefits for the entire world.In fact, this Chinese's initiative has provided new platforms for international trade and investment. Data showed that the cumulative value of trade in goods between China and countries along the BRI routes reached nearly $11 trillion from 2013 to 2021, while the two-way investment hit more than $230 billion.The initiative has also alternatively promoted infrastructure connectivity and made new contributions to the well-being of the people in various countries.
The high-quality BRI cooperation conforms to the trend of the Fourth Industrial Revolution as this cooperation has injected new vitality into the ancient Silk Road by seizing opportunities of digital, Internet-based and intelligent development, fostering new growth opportunities with exploring new development pathways, and building the digital Silk Road and Silk Road of innovation. A known UK sociologist Martin Albrow,mentioned that the BRI has connected China's peaceful development with the prosperity and happiness of the whole world.
The multilateral development institutions and cooperation platforms established and encouraged by China, such as the Asian Infrastructure Investment Bank (AIIB) and the Silk Road Fund, will contribute to the building of a fairer and more reasonable global governance system. BRI from visionary blueprints to intensive implementation, has taken a journey from taking roots to achieving sustainable progress.
China's "circle of friends" for joint construction of the BRI has expanded continuously, while the BRI's quality of cooperation has kept improving and its development prospects have grown more promising.China will consider holding the third Belt and Road Forum for International Cooperation this year to provide fresh impetus for the development and prosperity of the world.China is ready to work together with various parties to continue promoting high-quality construction of the road for peace, prosperity, opening up, green development, innovation, and connected civilizations, so that the initiative, a project of the century, will better benefit people across the world.
In Pakistan, under BRI's flagship Project CPEC (China-Pakistan Economic Coridor) four Special Economic Zones were planned. Among those first one was Rashakai Special Economic Zone (RSEZ) in Khyber Pakhtunkhwa Province of Pakistan, first phase of which was successfully completed.
Recently a field study visit was organized to RSEZ jointly by China Study Centre (CSC) University of Peshawar (UoP) headed by Prof. Dr. Zahid Anwar, Pro Vice Chancellor, and Director CSC and Pakistan China Friendship Association (PCFA) headed by Secretary General PCFA KP Syed Ali Nawaz Gilani to RSEZ to celebrate the Chinese Spring & Lantern Festival 2023 with Chinese Friends. During this day long visit the Khyber Pakhtunkhwa Economic Zones Development & Management Company (KPEZDMC)'s CEOMr. JavedIqbalKhattakbriefed about the progress and development of the RSEZ. He said that the RSEZ is divided into three phases.
The completion time for the first phase is December 2023, but to dedicated and devoted team they are ahead of time in first phase.Chinese Enterprises and Pakistani companies are taking a keen interest in investment in the RSEZhaving total area 1000 acres with estimation create around 250000 to 300000 job opportunities for the local people. On this occasion China Road & Bridge Corporation (CRBC)'s Ms.Zheng Fang (Sophia), KPEZDMC's Chief Operating Officer Mr.AdilSalahuddin& Mr. He Bing Project General Manager CRBC for RSEZ gave very informative presentations on the current developments in Zone.Prof. Dr. Zahid Anwar, Pro Vice Chancellor, and Director CSC UoPthanked Mr. JavedIqbalKhattak CEO, KPEZDMC, and his entire team for the warm welcome& informative presentations and said that CPEC has brought a lot of opportunities for Pakistan.
RSEZ is only one part of the billion-dollar project of CPEC. Today we feel happy that Khyber Pakhtunkhwa is developing under different CPEC projects.PCFA KP Secretary General Syed Ali Nawaz Gilani said that China is always been very supportive of Pakistan and RSEZ is one the good examples. Through RSEZ Chinese Enterprises will come and they will invest here and take in prosperity of the area.. The technology transfer will occur, and Pakistani enterprises will learn from Chinese expertise in various fields. The visiting Study team of CSC & PCFA alongwith senior Management of KPEZDMC visit the RSEZ and later Cut the cake as a token of Courtesy and happiness joining Chinese on their happy occasions of Chinese Spring Festival & Chinese Lantern Festival 2023.
The team was briefed that spread over the area of 1000 acres, Rashakai prioritized Special Economic Zone is a flagship project under the industrial cooperation of China Pakistan Economic Corridor (CPEC) framework that serves as CPEC Special Economic Zone. RSEZ will be developed by CRBC (China Road & Bridge Corporation) in joint venture with KPEZDMC. An SPV Company of these two firms named Rashakai Special Economic Zone Development and Operations Company (RSEZDOC) has been setup for implementation of this agreement. RSEZ is located on Motorway (M1) near CPEC route, it is 60 km away from Peshawar-Provincial metropolis City of KhyberPakhtunkhwa Province of Pakistan & sister city of Urumqi-capital city of Xinjiang Uygar Autonomous Region of China to the west and 90 km away from Islamabad-Capital city of Pakistan to the east. Distancing 800 km from Khunjerab Pass-Pakistan China Boarder in the north, 111.6 km from Torkham Border Pakistan Afghanistan Boarder, and 39.6 km from Azakhel Dry Port, which gives Rashakai a unique strategic advantage to serve the consumer markets of Khyber Pakhtunkhwa, Punjab, Southwest China, Afghanistan, and Central Asia. Enabling a business-friendly environment for attracting foreign direct investment and relocation of the high-tech industry from the world, paving the way for technology transfer.
Due to its locational advantage and resource pool, the economic zone has predominant investment feasibility for the following industrial clusters/sectors like Processing and Manufacturing, Home Appliances,Pharmaceutical, Home Building Materials, Automobile and parts, Agriculture and Horticulture, Wholesale Market/ Specialty mills sat the movement. RSEZ turn the area as an economic hub for the rest of nearby locality and sounded cities of the Province. After a positive response of the efforts of the KPEZDNC the Government of Khyber Pakhtunkhwa has decided to construct 'China-Pakistan Economic Corridor (CPEC) City' on Islamabad-Peshawar Motorway near Rashakai.According to government sources, the city will be constructed on eighty thousand Kanal lands at a cost of over four billion dollars under CPEC and will consist of education and commercial zones, public buildings, apartments, golf course, theme park and sports facilities.
Briefing on the occasion it was informed that as an active Chinese's side leading partner for the development of RSEZ, Chinese state-owned enterprise China Road and Bridge Corporation (CRBC) is actively involved in its marketing to develop the SEZ. The investment plan is focused on high-tech, export-led industries that can add value to the local natural resources and food industry.
China's Assistant Foreign Minister NongRong during his tenure in Pakistan as Ambassador said that cooperation in promoting the construction of industrial parks is an important part of the corridor towards high-quality development. Modern industrial parks can effectively integrate resources, cultivate competitive industrial clusters, and increase exports, thereby helping Pakistan achieve sustainable development.
With the Rashakai SEZ adjacent to Afghanistan and linked to Gwadar Port, it has the potential to become a base for Pakistan to export commodities to Afghanistan and other regional markets in West China and Central Asia, and if properly managed, can become a hub for regional interconnection while enhancing regional security. This is especially important for Afghanistan, with the US military departing the country in mid-September this year. If this project can be protected and allowed to prosper, Rashakai will ultimately be seen as important to Pakistan as Shenzhen was to China's early development – increasing trade opportunities and foreign direct investment in addition to creating regional wealth and security.
Like CPEC for Pakistan & region, BRI is a Chinese President Xi Jinping's initiative for the prosperity and connectivity plan for economic & commercial activities globally. (The Writer is Secretary-General Pakistan China Friendship Association Khyber Pakhtunkhwa Province email syeed.gilani@gmail.com)