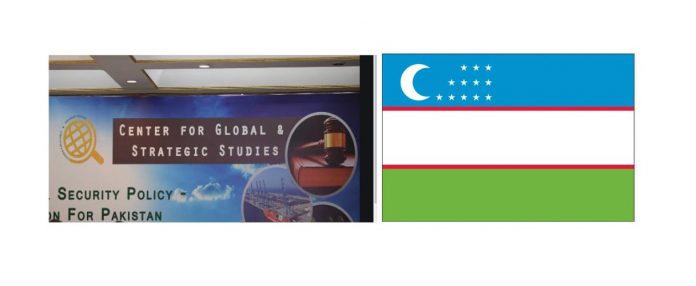 ISLAMABAD (DNA) – Center for Global & Strategic Studies (CGSS), Islamabad and Embassy of Uzbekistan, Islamabad Jointly organized a Motivational Art Competition for young students based on the theme, "Defeating COVID-19". The young students of age 8 to 13 years were invited to participate.
The art competition commenced from 30th March 2020 and ended on 15th May, 2020. About 600 students from all over Pakistan and Uzbekistan participated and sent their creative art work to participate in the art competition.
There were three categories in which students received positions,
a) Pakistan Students
b) Uzbekistan Students
c) The Millennium University College (TMUC) students
After careful evaluation we are pleased to announce the results of the competition.
Pakistan Student Category
First Position:Zahra Mustafa Contractor , Karachi
Second Position:WajihaShakeel, Karachi
Third Position: Ahmed Arain,Ghotki
Uzbekistan Student Category
First Position: UmurzokovaMadina Zafar Kizi, Tashkent
Second Position: AllaberganovaBonukhonRasulbek, Khorezm region, Shovot district
Third Position:MusurmonqulovaIrodaAnvarQizi, Angor district of Surkhandarya
TMUC Student Category
First Position: Dua Ahmed, Roots Millennium School, One World Campus
Second Position: Hassaan Tahir, Roots School Millenium, Waterloo Campus PWD
Third Position: Syed Ibrahim Raza, Wahid Campus
Winners of the competition will be receiving medals and certificates from CGSS and Embassy of Uzbekistan and all participants of the competition will be receiving a certification of participation.