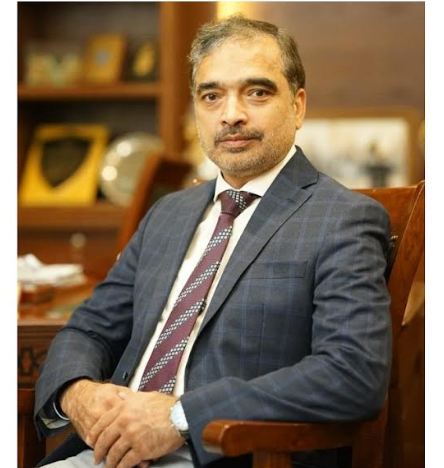 DNA
ISLAMABAD, FEB 18 /DNA/ – The Pakistan Industrial and Traders Associations Front has stressed the need for putting the economy on a balanced and sustainable growth trajectory by providing incentives to the industry through smooth energy supply at competitive rates, addressing the underlying structural vulnerabilities, as country's overall export proceeds continued to shrink for the fifth consecutive month in a row.
PIAF Chairman Faheem ur Rehman Saigol said that the drop shows the government would find it difficult to achieve the export target this fiscal year, leading to more pressure on foreign exchange reserves of the country. He observed that the drop in textile and clothing exports is gaining momentum over the past five months owing to multiple factors including high energy costs, stuck-up refunds and a slump in global demands despite the massive depreciation of the rupee. He believes that one of the main reasons behind falling exports was the exchange rate instability. The discontinuation of duty drawbacks on local taxes and levies by the government has also created liquidity issues for the export sector.
Faheem ur Rehman Saigol said that the government has increased the gas and electricity tariffs and, at the same time, also indicated that the subsidy will be phased out, which will further increase the cost of production. The textile exports remained weak in Jan mainly due to the demand and supply challenges being faced by the sector. Global recession, which reduced the purchasing power in key export markets, also resulted in lower bookings of orders, he added. Inventory piled up at large global retailers, while gas shortages and increased costs of working capital in the country also played a role in the decline, he said.
He said that the country's textile export has witnessed a decline of almost 15 percent in Jan 2023 annually to $1.32, with current export portfolio, marred by a lack of diversification.
He observed that exports have dropped by about one percent during the fiscal year ended June to $22.97 billion, falling massively short of the $28 billion target set by the government, as very few products are exported by some exporters to limited markets.
He stated that a major enhancement in exports requires huge and wide structural reforms, urging the government to take business community on board, who are the real stakeholders in preparing policies to enhance exports, which is prerequisite for economic growth.
As part of the agreement with the IMF, the government has announced discontinuing subsidies on energy from March for the export sector. The piling of containers at ports is also contributing to the decline in exports.
Referring to the data, he said that on a month-on-month basis, the textile group registered 2.53 percent negative growth compared to $1.356 billion in December 2022.
Cotton yarn exports registered 34.66 percent negative growth in July-January and remained $449.419 million compared to $687.857 million during the same period of the last year.
On a year-on-year basis, cotton yarn exports registered 12.34 percent negative growth, while on a MoM basis, it registered 27.22 percent growth.
Rice exports declined by 15.82 percent during the first seven months of 2022-23 and remained $1.083 billion compared to $1.286 billion during the same period of last fiscal year. The country's overall exports during July-January2022-23 totalled $16.499 billion (provisional) against $17.739 billion during the corresponding period of last year showing a decrease of 6.99 percent.
The exports in January 2023 were $2.244 billion (provisional) as compared to $2.313 billion in December 2022 showing a decrease of 2.98 percent and by 14.15 percent as compared to $2.614 billion in January 2022. Main commodities of exports during January 2023 were knitwear (Rs78,859 million), readymade garments (Rs68,566 million), bed wear (Rs49,490 million), cotton cloth (Rs37,225 million), rice others (Rs23,630 million), towels (Rs21,338 million), cotton yarn (Rs15,891 million), made-up articles (excl towels and bedwear) (Rs13,203 million), rice basmati (Rs12,754 million) and surgical goods and medical instruments (Rs9,350 million).