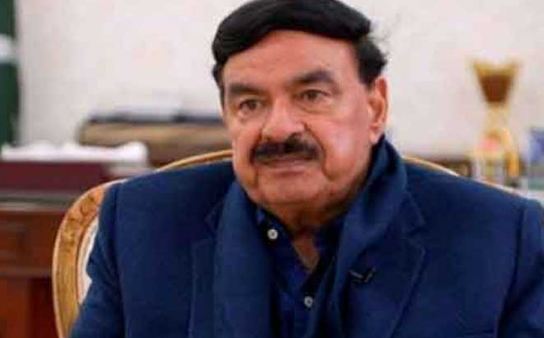 Change of Nadra team ahead of elections reeks of conspiracy: Sheikh Rashid
RAWALPINDI, JUN 14 (DNA) — Awami Muslim League chief and former interior minister Sheikh Rashid said on Wednesday the change of entire Nadra team at the time of registering votes could be a conspiracy.
In his message on Twitter, the former federal minister said all eyes were on the judiciary. Only the judiciary could ensure timely elections. It could also purge the country of thieves and steer it out of crisis. He said the judiciary could also help overseas Pakistanis hve their right to vote.
Mr Rashid said the entire nation condemned the incident of May 9 and saluted the dignity of martyrs. He, however, is of the view that no one should make the May 9 incident an election narrative.
The AML head said the government had only two months left but it presented a budget for 12 months. Country's economy was in a dire state but the government had an army of 100 advisers and ministers. Mr Rashid said the rulers were afraid of going into public.
The former minister said test tube parties could not save the country from economic collapse. He said the sword of default was hanging on Pakistan and the prime minister was undertaking aimless foreign tours. He said the prime minister was inaugurating the projects completed by the previous government.
"Playing carrom board will not cure their internal stress and depression. The nation has realised that they are powerless and the power lies elsewhere," he said. Mr Rashid further said removing the Nadra chairman before the election, placing his name on the ECL and creating PCB issue before the World Cup were worrisome. — DNA