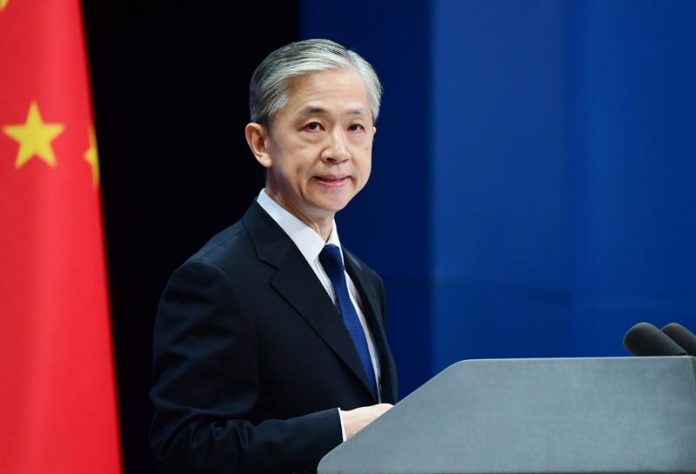 BEIJING: China on Tuesday pledged to stand with Pakistan to provide support to control the third wave of COVID-19 and continue supply of vaccines to help the all-weather strategic cooperative partner till final defeat of the deadly virus.
"As an all-weather strategic cooperation partner, China will continue to stand with Pakistan to provide support and help to the best of our capability for the final defeat of the virus," Chinese Foreign Ministry's Spokesperson Wang Wenbin said during his regular briefing.
He said on April 26 the Chinese government delivered to the Pakistani government a new batch of vaccine assistance. "This is a new measure of China to fulfill our pledge to make vaccines a global public good and to help our Pakistani friends to fight the virus."
The third batch of one million doses of Chinese government-donated vaccines was airlifted from Beijing to Islamabad by special aircraft on Saturday and was handed over to the Pakistani authorities during a ceremony on Monday.
Earlier, the Chinese government aided two batches of vaccines to Pakistan, and the Chinese military also donated a batch of vaccines to the Pakistani Army. And Pakistan has also purchased several consignments of COVID-19 vaccines from China.
Three special flights brought on Sunday 1 million doses of coronavirus vaccine from China, a Pakistan International Airlines spokesperson confirmed, as the government steps up efforts to contain the third and most dangerous wave of infections in the country.
Three Boeing-777 aircraft were sent to Beijing to receive one million doses of the vaccine, according to the PIA spokesperson. The first flight reached Islamabad last night, while the second returned early Sunday.
The third special flight arrived in Islamabad this evening, the spokesperson added.
The vaccine doses were brought on the instructions of the National Command and Operation Centre and the National Disaster Management Authority.
Islamabad received 500,000 doses of Chinese-made Sinopharm vaccine on March 31. This was the first batch of the Sinopharm vaccine bought by Pakistan.
China previously gifted three batches of the vaccine to Islamabad, which helped begin the Covid-19 vaccination drive in the country.