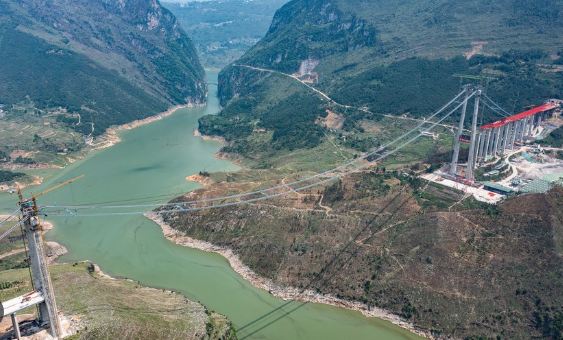 BEIJING, June 27 (Xinhua/APP): China's regional development has been more coordinated and balanced over the past decade, according to a report from the State Council.
In 2022, central China's GDP was 26.7 trillion yuan (about 3.7 trillion U.S. dollars), with its share of the national GDP rising to 22.1 percent from 21.3 percent in 2012, said the report submitted to the ongoing session of the Standing Committee of the 14th National People's Congress for deliberation.
In 2022, western China's GDP was 25.7 trillion yuan, and it took 21.4 percent of the national GDP, up from 19.6 percent in 2012.
The country has also seen more balanced provision of basic public services among the regions, with levels of access to infrastructure becoming more equal, the gaps in the basic livelihood guarantee decreasing, and regional opening-up expanding further, said the report.
The report also noted the challenges and difficulties facing regional coordination, including the lack of vitality in economic development in northern regions, as well as the arduous task of adjusting the distribution of productive forces.
Efforts should be made to thoroughly implement major regional strategies and foster the impetus of development, promote the construction of key functional areas to ensure the security of grain, ecology and energy, and further expand institutional opening-up, according to the report.