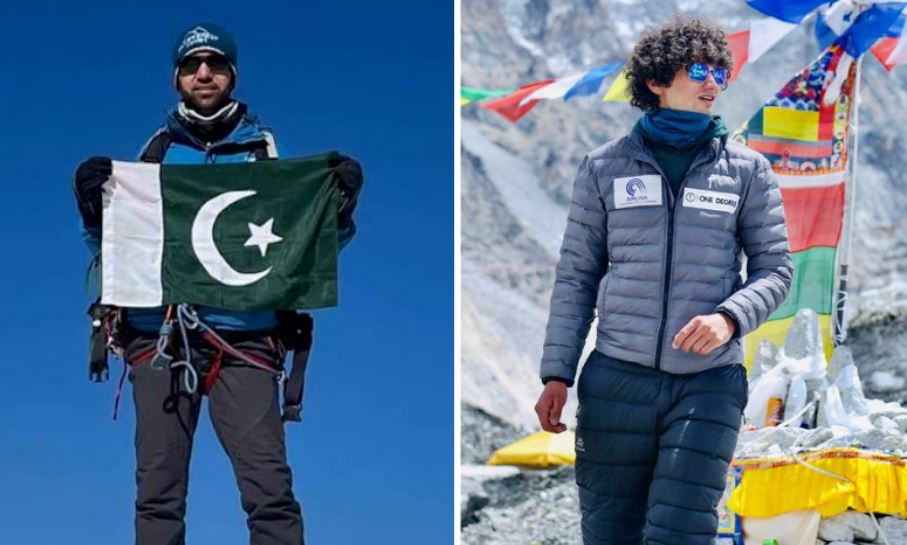 Less than two weeks after scaling Mount Kanchenjunga, climber Shehroze Kashif summited the world's fourth-highest peak, Mount Lhotse (8,516m), in Nepal on Monday.
Hailing from Lahore, 20-year-old Kashif was part of the Seven Summit Treks expedition team which summited directly from camp 3. The young mountaineer and his team had started the summit push on Sunday. The achievement comes days after Kashif conquered Mount Kanchenjunga, the world's third highest peak. He has made history by being the youngest mountaineer to summit the world's three highest peaks — Everest (8,849m), K2 (8,611m) and Kanchenjunga (8,586m).
He is also the youngest Pakistani to have climbed Broad Peak (8,047m) at the age of 17. He used supplemental oxygen on his climbs at Broad Peak, the Everest and K2.
His first climb was at the age of 11 when he climbed Makra Peak (3,885m), followed by Musa Ka Musalla (4,080m).
Continuing to train for longer and harder treks, he did the Gondogoro La K2 Base Camp trek at the age of 14, and at 15 he was able to complete the Khurdo Pin Pass (5,800m) trek. At 18, he did Khusar Gang, a 6,050m peak Alpine style.