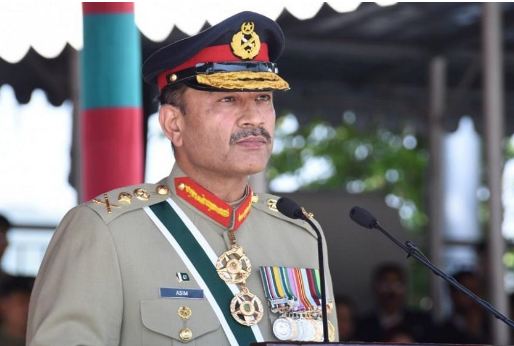 ISLAMABAD, JUL 12 /DNA/ – Dr. Hanif Mughal, Senior Vice President of Pakistan Economy Watch (PEW) said on Wednesday that the determination of Chief of Army Staff General Asim Munir to improve the economy is commendable.
COAS is giving special attention to industry and agriculture, which will soon improve the economic affairs of the country.
Despite being an agricultural country, Pakistan is exporting billions of dollars worth of commodities and other products. A little attention can not only make Pakistan self-sufficient but also result in exports of agriculture commodities, he said.
Dr. Hanif Mughal said that Pakistan is all set to become a major exporter of agricultural products if the policies are modified a bit, which will also revive the dwindling textile sector.
The textile sector is the mainstay of the economy, which is in ruins and merits full attention, he underlined.
He said that Pakistan's textile sector has been stagnant for a decade; its exports are falling while those of rival countries are continuously increasing.
In the recently ended fiscal year, Pakistan's exports decreased by four billion dollars, or twelve percent, compared to the previous year, and they have not even reached 28 billion dollars.
On the other hand, Bangladesh's exports have registered 6 percent growth to hit the mark of 55 billion dollars despite financial difficulties and the global recession.
Ready-made garments have played an important role in Bangladesh's exports, accounting for a share of 84 percent in total exports, while Pakistan's textile sector is going down due to the cost of doing business and other reasons.
One of the main reasons for the decline in Pakistan's exports is the ban on imports due to the payment crisis. The sector could not import essential dyes, chemicals, raw materials, and machinery, resulting in a downturn.
He said that Pakistan is constantly retreating from the international market while other countries are gaining space, and Bangladesh has become the second-largest textile exporter in the world.