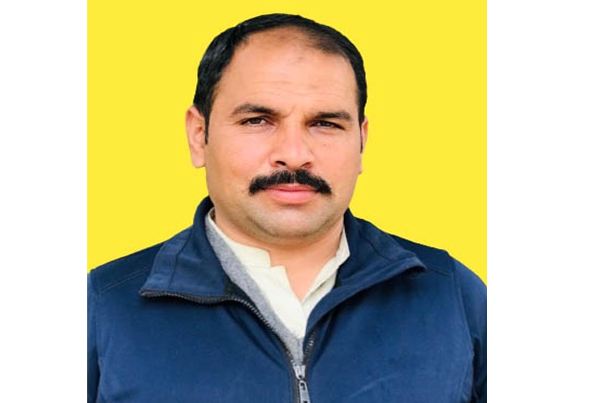 By; Sher Zada
Hardly anyone will be unaware of the term "hacking", while using the internet in this era of social networking. Every day, we hear people do complaints that their accounts are hacked or they are under threats of such attacks. Most often the hackers try to reach and get control of a person's or company's bank accounts, social media accounts to achieve their targets aimed financial gains or other malicious ambitions.
There is another trend of phishing and scamming, the prior is an act of sending emails disguising one's self as member of a reputed company offering financial benefits or packages, while the latter is fraudulent business deal either in physical or through online platforms. The basic difference between hacking and the phishing/scamming is the nature of the incidents. Where in first case one is totally unaware of who is attacking his/her account. While in the other case there is two-way communication between the perpetrator and the victim. However, in both cases the victim has no knowledge of the intentions of the attacker.
Although hacking itself is not that much hard-hit issue as it considered by most of the internet users these days. There are two types of hacking, one is known as ethical hacking that's is used to secure the assets and system of an IT firm or an organization, where proper permissions are granted to the IT experts to apply hacking skills aimed to further strengthen the security of the firm and organization. While the other is malicious hacking where the perpetrator do attacks with malevolent intentions to get access to the accounts of internet consumers without their due permission.
However, the risk factors of the above mentioned means of data thefts are not that much dangerous as the cognitive hacking, the practice that is trending very fast in the digital world of information blast. Whereas, news are spread in the blink of eyes without any confirmation whether it's authentic or fake. "Cognitive hacking" is a cyber-attack where peril actors manipulate victim's perceptions by appealing his/her psychological Achilles heels and making them addicted toward designed manifesto of perpetration.
To perform their actions the perpetrators or group of perpetrators apply disinformation to catch readers' attention and attract audiences thorough showcasing wrong information in text writing, alluring audio podcasts and thrilling and thundering video broadcasts. Mostly this done to grab consumers attention to like,subscribe,share and retweet the contents created or edited by the perpetrators. Cognitive hacking causes riots, protests and creating challenges for the individuals, companies as well as create headache for the state's authorities. The era of information blasts and social media platforms bulge are the key elements that gave birth to the alarming trend of cognitive hacking.
According to Finance Online report Nov, 2022 there is more than half (50.64%) of the global population now uses social media and, out of 4.57 billion internet users, 83.36% are active users. Such an excessive social media users have created challenges for the professional journalists, where they have been facing problems to bring at once truth-based news while following the canvas of ethics of journalism. The digital gadgets i.e., smartphones, tablets, camera enabled smart watches and other portable devises are being used widely, where a million worth information is uploaded in a disinformed manner aimed getting popularity or fame to attract other social media users to like, share or subscribe one's profile. That on another side caused a postmortem of genuine information.
Most of the social media platforms i.e., Meta (Facebook), twitter, LinkedIn, Instagram etc. use an algorithm setting that bring the news items, videos, photos and audios that have once watched by a social media consumer and displays an array of such elements for the consumer. Whenever a consumer scrolls on the screen the algorithm aligns similar trending materials that pops up on screen before the consumer ,Indeed this not due to black magic but yes it's the cognitive hacking that works out in background. This male-informed and disinformed news are being shared by a social media consumer with his/her family, friends and others who are connected with him/her on social media platforms.
As a result, when there real and accurate news have to come the fake news had already worked out on the cognitive sphere of the social media users, mobilizing their psychology to bluntly believe in false information causing chaos in society. Nonetheless, nowadays the world is considered as global village, not only the underdeveloped and developing countries are facing such challenges of cognitive hacking, but the technologically advanced developed countries i.e., United States, Russia, United Kingdom, China etc. are also under black shadow of cognitive hacking.
The storming of the U.S. Capitol in Washington DC, on January 6, 2021 can be considered as one of the incidents of cognitive hacking in the United States, where the motive of storming was to pressurize the congress not to recognize the victory of the current U.S president Joe'Biden by blaming him an enemy by mob supporters of Donald Trump, through social media campaigns, sharing images of riot control police through projection and textures as violent offenders of human rights and U.S laws. Such cognitive hacking has also been used in Russia-Ukraine war, where the states of both of the countries, including their allies, social media users are implicating fake news, disinformation and using as a tool to attract the world support in their favors. The scenario of cognitive hacking is also being utilized in India, Pakistan and rest of the developing countries in the world.
in November 2022 an online digital website NapoleanCat reveals that There are 46 451 900 active Facebook users in Pakistan, which accounts 21% of its entire population. The majority of them are men – 77.2%. People aged 18 to 24 are the largest user group (17 100 000). The highest difference between men and women occurs within people of aged 25 to 34, where men lead by 12 700 000.It is not clear whether each person has a single social media account on a particular platform or having multiple accounts. On April 1,2019 AFP reported that Facebook removed 103 pages, groups and accounts linked with Pakistan's Military. Similarly, On June 4,2021 Facebook revealed that there are 6.5m fake accounts on its platform, out of which 40 Facebook accounts, 25 Pages, six Groups and 28 Instagram accounts were run from Pakistan, involved in spreading disinformation. Most of these accounts were pretending as representatives of Pakistan Army. The cyber war of fake news and disinformation has no territorial limits and its being used everywhere and in each field in contrast that was formerly limited to the field of media industry. However, Cognitive hacking is one of the most powerful psychological tools that is being used with various projected targets by its perpetrators. However, there are certain techniques that can play role to keep us safe not to become victim of cognitive hacking. First. if anyone comes across a news story that's quite alluring mental emotions, then a cross check should be applied to find out its authenticity before posting it to someone's social media account. Second, a news story that's received in the forms of social media banners, graphically well-designedpictures, video contents, should not be shared in haste with others without prior confirmation and authentication. Third, keep avoid following such profiles, groups and pages, which clinches your attention to keep clicking on hyperlinks or links to other pages, there is severe risk both of traditional hacking i.e., account hacking and cognitive hacking i.e., invisibly driving one'scognition to be an addict of particular contents and digital implants designed by the hacking mind sets. Fourth, there is no need to be excited at once while receiving a ping about financial offers in personal messenger or in email. However, if you are interested in such investments or offers then conduct deep research about the firm or company instead of relying on an online communication with someone through chat or email. The above mentioned techniques can vigilantly help one to keep him/her safe from malicious designs of hackers.
To counter these challenges organizations committed to secure the ethics of professional journalism are continuously working to train professional journalists to overcome these challenges of misinformation, disinformation and male-information. There is dire need to combat this menace by devising effective policies by the states to discourage the trends of fake news, disinformation and cognitive hacking as well as global cooperation among countries in world.
The writer is Journalist, Sociologist and Social Analyst can be reached at sher.khanbtimes@gmail.com