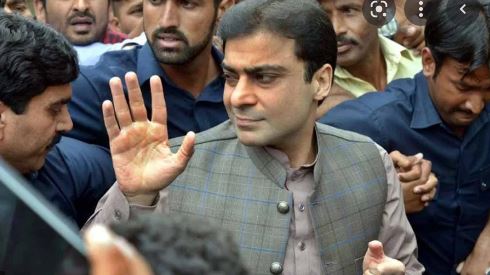 LAHORE, JUN 28 (DNA) — In its remarks, which must have come as a pleasant surprise for the Pakistan Tehreek-i-Insaf (PTI), the Lahore High Court (LHC) on Tuesday said it was now mulling ordering reelection for the seat of Punjab chief minister.
During the hearing of intra-court appeals filed against the decision on oath-taking by Punjab Chief Minister Hamza Shehbaz, PTI's counsel Barrister Ali Zafar prayed to the court to order reelection in the light of Supreme Court (SC) verdict. "We have no objection to the reelection either," the advocate general of Punjab replied.
PTI's counsel requested the court to first order the removal of Hamza as Punjab CM before ordering reelection for the seat. He also prayed to the court to give the time period of at least 10 days for the voting.
Barrister Zafar was of the view that votes of five PTI MPAs on reserved seats should also be counted if the election was held again since the LHC had already given a ruling concerning them.
Justice Shahid Jameel Khan remarked that in the event of re-polling, PTI's 25 'defecting' MPAs will not be allowed to vote. Justice Sadaaqat Ali Khan reminded that the SC, in its ruling, had ordered not counting the votes of party's 'turncoats'. "It did not say that they should be de-notified," he added.
Amir Saeed Raan, another counsel for the PTI, told the court that the Punjab Assembly (PA) deputy speaker had allowed the police to enter the House on the day of election for the seat of chief minister. "Therefore, he went against the LHC's order of holding election," he argued.
When the court asked him whether he had filed contempt of court petition against the deputy speaker, he replied in negative, and said that now even the time had passed. Justice Shahid said that it was for the Law Division to decide whether the notification for the election of Hamza as Punjab chief minister was legal. DNA